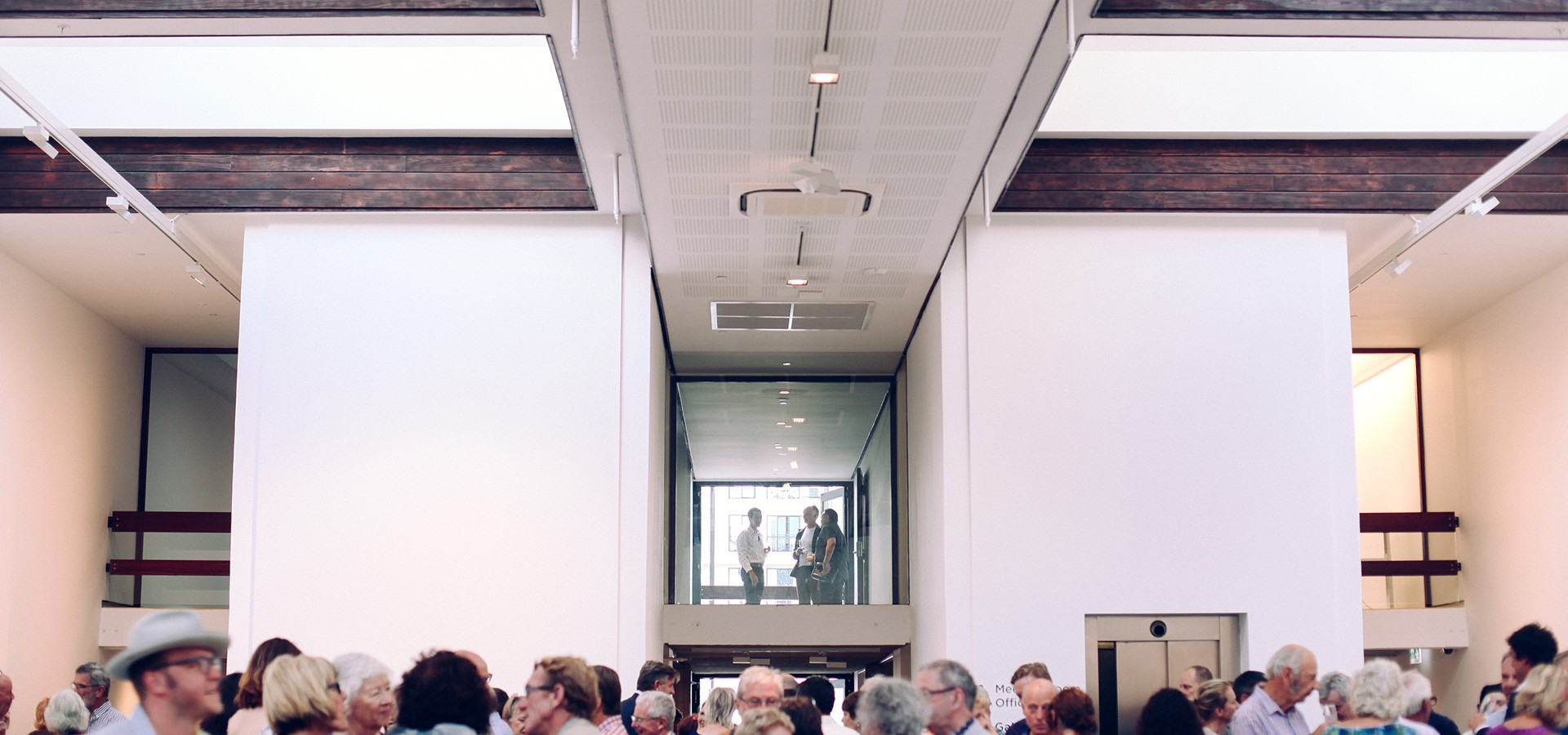 HIRE
CoCA is one of New Zealand's premier contemporary art galleries. It is housed in one of the country's most breath-taking modernist spaces.
The gallery has a total of 720 square metres of beautiful and versatile space. The gallery is ideal for inspirational and creative events of all kinds; from cocktail parties to board meetings; weddings to fashion shows.
CoCA is a registered charity and all venue hire income directly supports our Programme.
"We used CoCA's North Gallery to host an intimate website launch for around 60 people. The space was perfect, offering beautiful lighting and ambience, and the art installations helped conversation flow. The team were incredibly hospitable and made the whole process really easy. With so many diverse spaces, I can't wait to host another fun and stylish event at COCA"
Rachel Morton
Ruff & Tumble
The Mair Gallery is located on the first floor and is the largest gallery space in CoCA. Its high ceiling features 8 dramatic pyramidal skylights that emit soft, natural light. The ascent to the Mair Gallery is via a dramatic concrete staircase and the Mair Gallery flows through to the North Gallery, providing a quieter space for smaller groups to gather. This option provides a versatile venue for larger gatherings.
280m2
210 standing
150 seated
The Ground Floor Gallery is located on the ground floor, at the rear of the building overlooking Worcester Boulevard. The gallery has a discreet, built-in projector screen and audio-visual equipment* making it perfect for a range of events, whether a product launch or a networking cocktail party.
*Available at an additional cost. Please enquire for more details.
174m2
113 standing
100 seated
The CoCA Meeting Room is the perfect place for work meetings, creative brainstorming, staff training or product testing with your team. With a view of the Mair Gallery this room is a perfect space to create and inspire new ideas or start thoughtful and critical conversations.
Available ½ day, full day or evening
From canapés to sit down dinners, our preferred caterers can do it all. With four of Christchurch's best caterers looking after our events, you're sure to find the menu to suit yours.
CoCA's caterers are:
The team at Negociants, who distribute some of New Zealand's most prestigious wines and local heros Three Boys Brewery have tailored a wine and beer selection to match CoCA's elegance.
Enquire further for a copy of our beverage list.