Close
Audrey Baldwin
Performance art and identity - Youth Workshops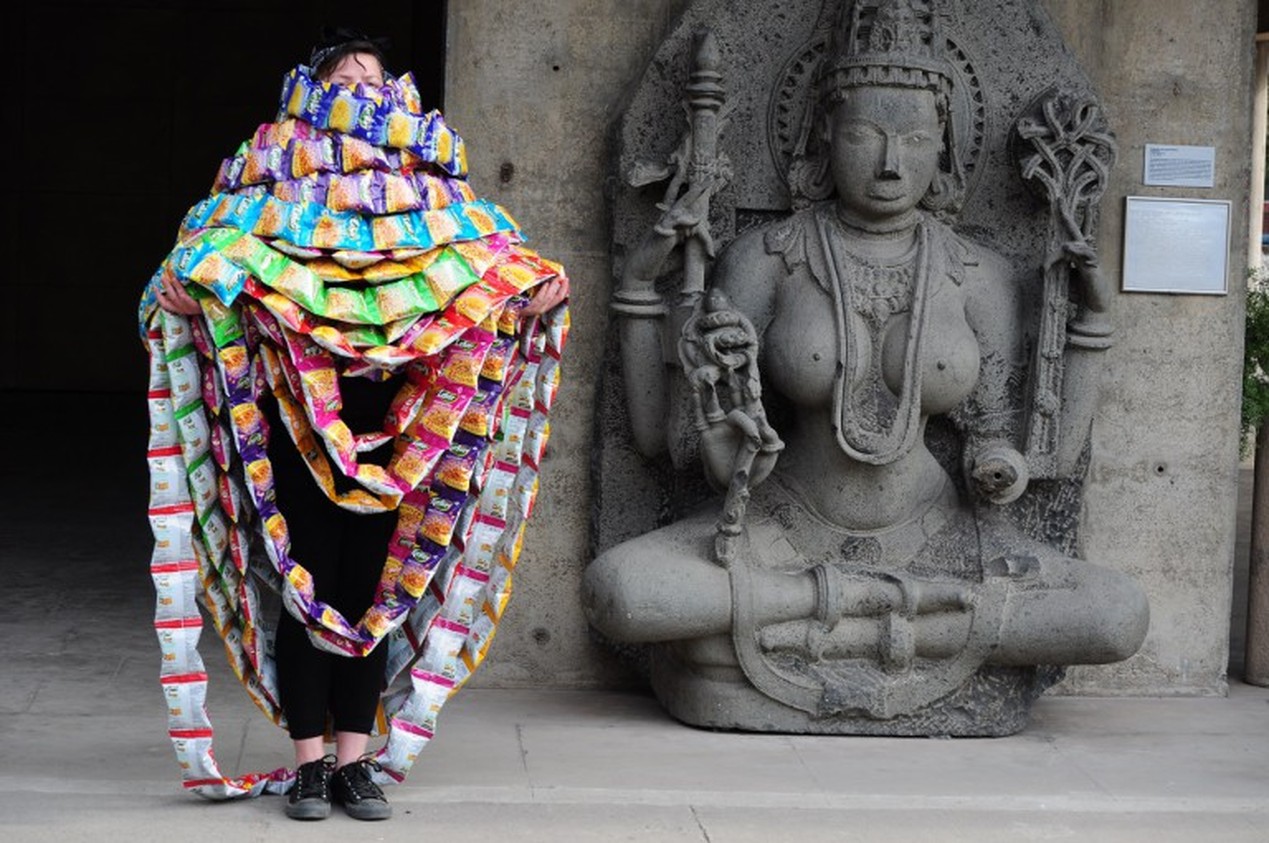 Audrey Baldwin graduated from Ilam School of Fine Art in 2009. She has been a key figure in contemporary art and performance scenes in Ōtautahi Christchurch since. Her work has been presented both nationally and internationally, and she has been a catalyst for regeneration, organising events and artistic interventions in post quake Christchurch.
In this series of weekend workshops, participants will gain knowledge and practical experience in creating contemporary performance art, with a focus on identity and site specificity. Participants should ideally attend all three workshops and at the end will have the opportunity to present a collaborative work in a public space.
Working Outline:
Workshop #1: Introduction to Performance Art
3 September 1 – 3 pm
Location: White Elephant HQ 442 Tuam St
An overview of performance art and introduction to Audrey's practice with a live Group discussion of common interests, identities and ideas.
Workshop # 2: Ideas and Planning
10 September 1 – 3 pm
Location: White Elephant HQ 442 Tuam St
Group discussion and brainstorming with a focus on individual responses to performance art. Talk about site and practical parameters, including objects, costuming, contextual readings and documentation. Begin developing performance ideas.
Workshop #3: Practical Performance Workshopping
17 September 1 – 3pm
Location: CoCA Centre of Contemporary Art Toi Moroki, 66 Gloucester St and site visit to performance venue
Practical workshopping of performance ideas, group idea sharing and rehearsal. Site visit to the performance. Practical development performance ideas onsite.
Public Performance
24 September – Site and performance details to be developed with participants.
This project is proudly supported by Christchurch City Council through the Transitional City Projects Fund
Image: Audrey Baldwin, Taughtrope, 2016
Performance, 60 metres of Indian snack foods
Site specific performance at the museum of Chandigarh as part of the Morni Hills Performance Art Biennial