Close
Louise Palmer
90 Canon (a series of empty rooms), 2016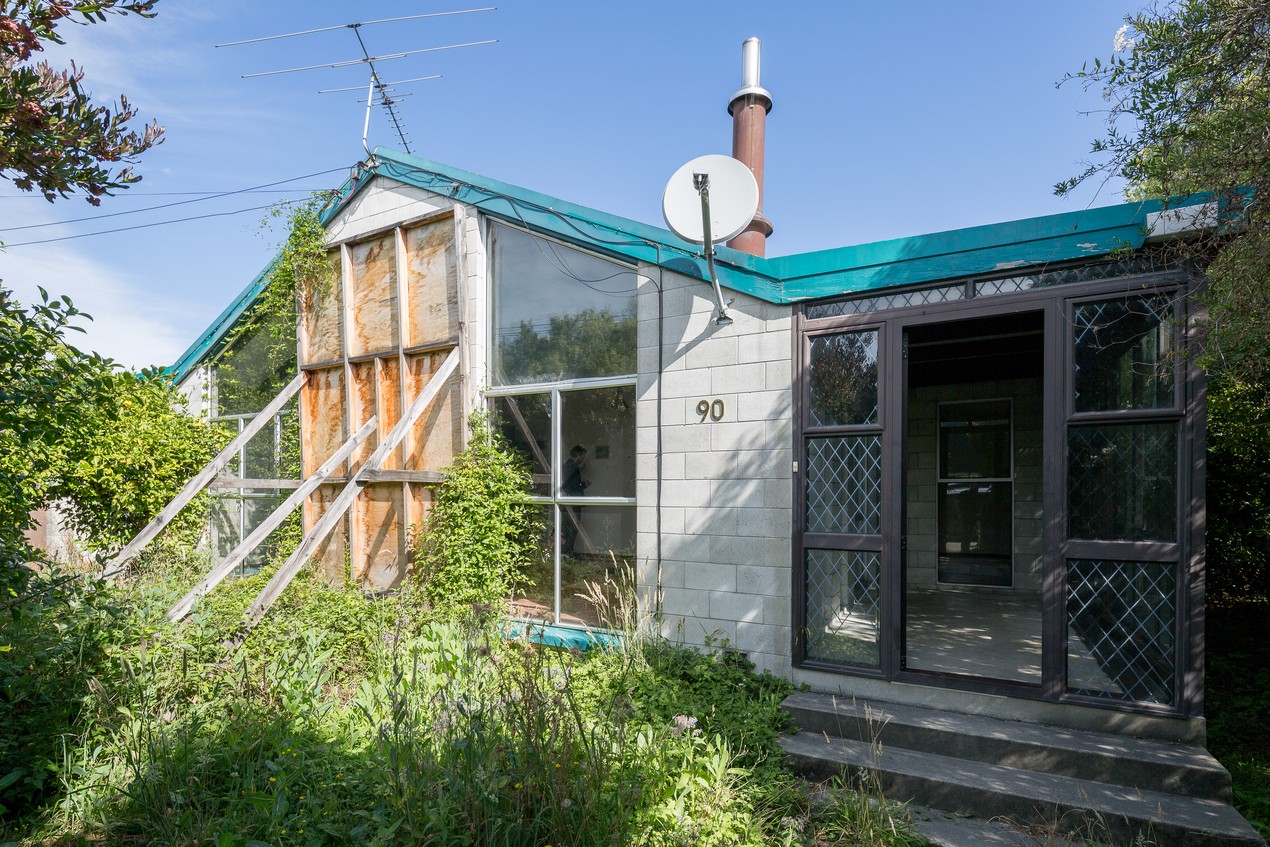 The ongoing project 90 Canon, which began earlier this year, used the artists now demolished house in Christchurch as the site and material for work that deconstructs the very structure of the building. The project addresses the home as a place for reflection and action. 90 Canon (a series of empty rooms), presents documentation of the sculptural interventions within the house, walking the viewer through rooms that are voided of personal belongings. Areas where furniture once stood have been cut away to expose layers of the buildings structure, this strata of materials serving to reveal histories both lived and lost.
This project extends on a number of concerns, namely the intersection between sculptural conventions and the personal underpinnings of an artwork. Site and place inform works which are responsive to environment, referencing and intervening with existing architecture. Here the day-to-day domestic site informs the artist's practice, while the artist also reflects on their home environment and in the process they transform this space into an ever-evolving living studio.
Photo credit: Mitchell Bright.
Photo Credit: Daniela Aebli