Close
Emma Fitts
Fit-out for Olivia Spencer Bower, 2015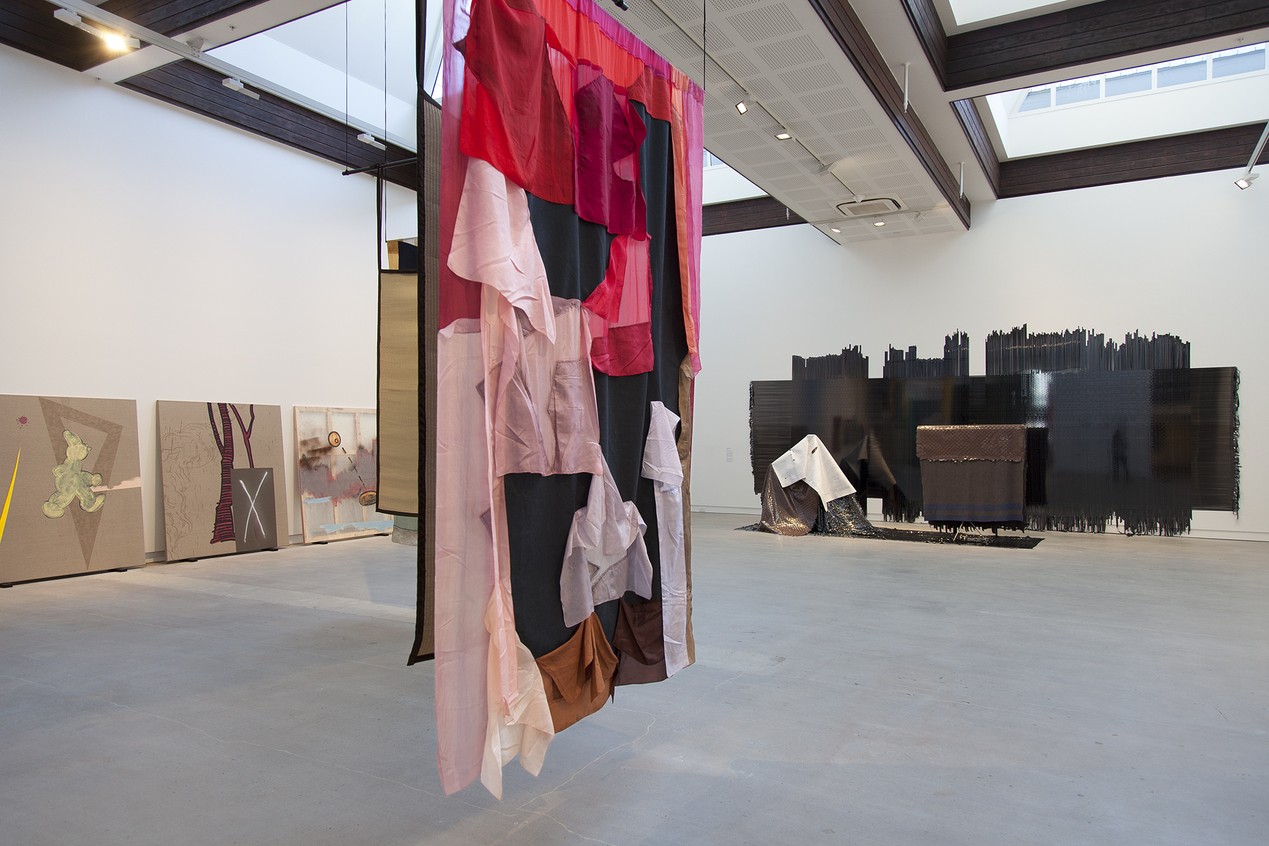 An assortment of garment patterns, building plans, conversations and the lifestyles of art heroines provide templates for Fit-out for Olivia Spencer Bower, an installation originally shown in 2015 at the Ilam School of Fine Arts gallery.

Using texture as its main research methodology the fabric hangings, clothing cutouts, grass mats, plants, objects and text is added to, edited and rearranged to form a textile architecture that acutely relates to our situated knowledge, the proportions of the body and our experience of space, while also implying far less measurable qualities of a social history.

Emma Fitts was the recipient of the Oliver Spencer Bower Award in 2014.
Images:
Installed at CoCA: Emma Fitts, Fit-out for Olivia Spencer Bower, 2015
Photo: Daniela Aebli
Floor Plan: Emma Fitts, Fit-out for Olivia Spencer Bower, 2015
Photo: Tessa Peach
Garden Image:
Emma Fitts, A Painter's Garden, 2015
Photo: Daegan Wells