Close
Pauline Rhodes
Towards the Light, 2016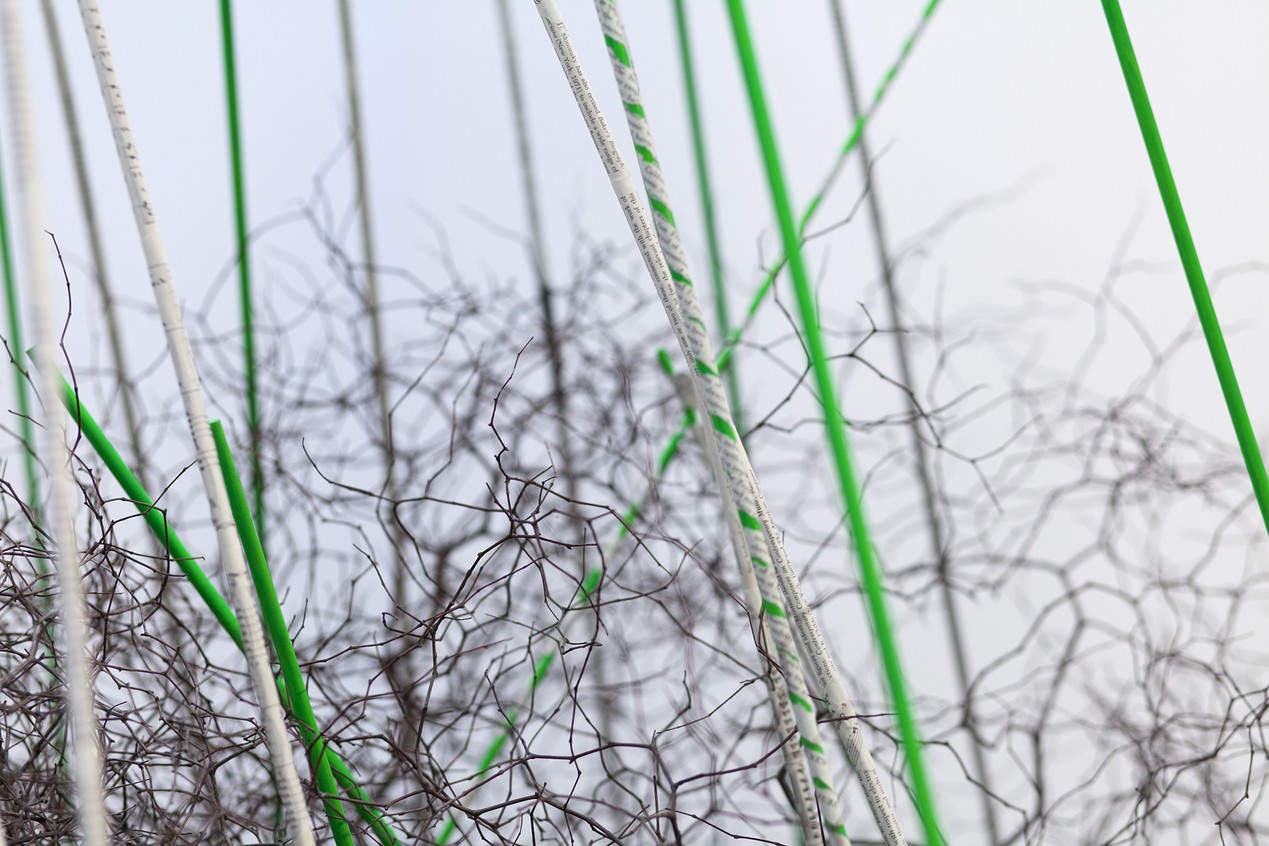 Pauline Rhodes is known for her artworks related to the landscape, which take two forms: outdoor works, in which she makes minimal sculptural interventions in the landscape, which exist only through her documentation, and sculptural installations in gallery spaces, which are conceptually related to the outdoor works.

Responding to the given space of the gallery, this installation is a variation of a previous one. In the projects generally, the minimal working elements respond to places or things, and touch only lightly, delicately. In Towards the Light, carefully propped green wood rods point towards the light and vegetation of the land. They move along the space towards the natural light at the end of the North Gallery.

These lightweight, portable materials, both natural and manufactured, act as pointers or wands. Some of them have been used previously in the landscape or beside the sea, forming a transient continuum finely tuned to the natural environment.

While at art school in the 1970's Rhodes began working outdoors, becoming one of New Zealand's prominent environmental sculptors. Rhodes' work takes two main forms: sculptural installations in buildings, usually art galleries, using materials that have often been modified through exposure to the elements (such as paper stained with rusted metal), and ephemeral outdoor interventions, where contrasting coloured elements and forms (such as dyed cloth or coloured rods) are placed in the landscape, photographed by the artist, and then removed. While Rhodes has made outdoors works in New Zealand and Britain, most have taken place in Banks Peninsula, Canterbury, the area in which she lives.
Photo Credit: Daniela Aebli