Close
Scott Flanagan
Wild South—Young Mountains, 2016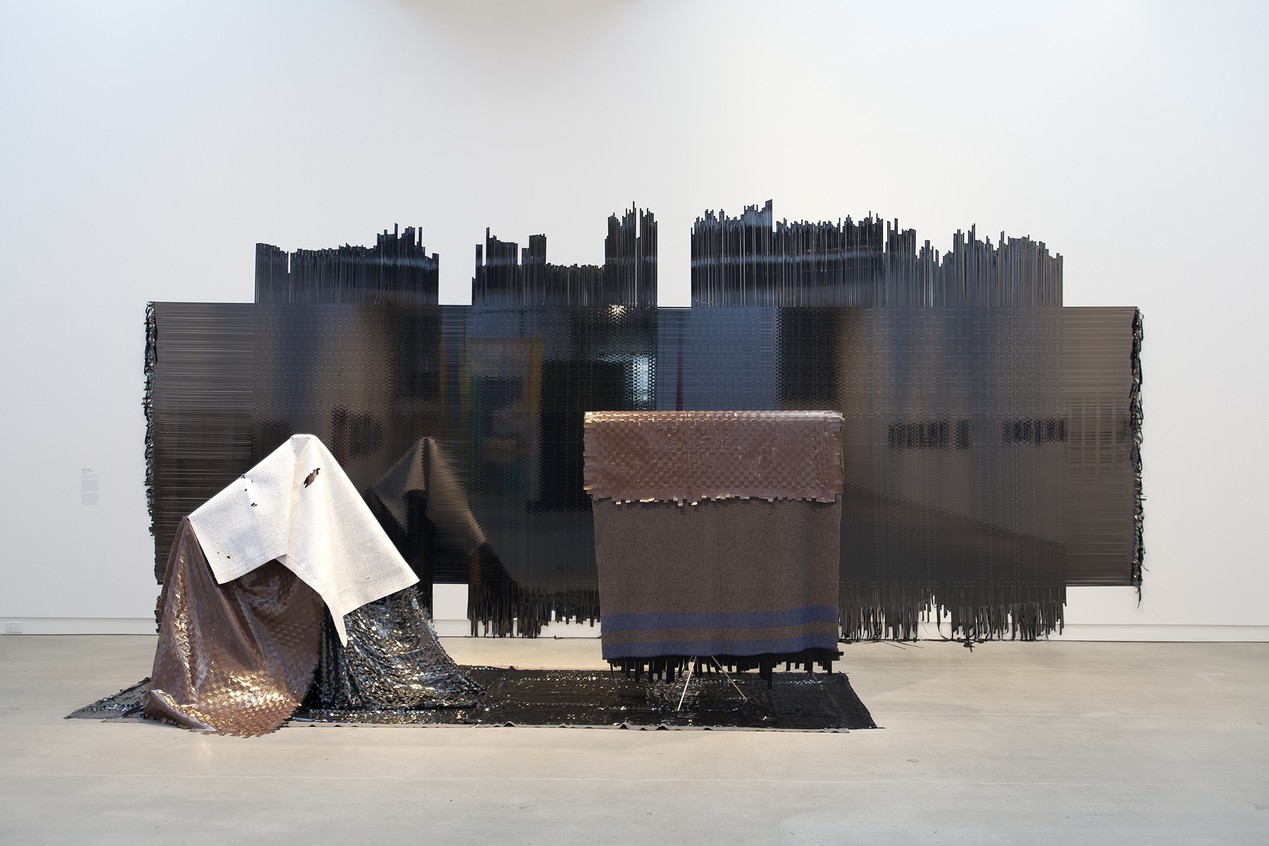 Scott Flanagan's works are conceptual in origin, but they are often created with a methodical and labour-intensive approach.

Scott uses VHS (video home system) tape to weave a black reflective field onto the gallery walls. VHS tape is significant as the last widespread film-based visual media before the rise of digital technology. The process of weaving is also important and references the early history of computing. Specifically, Scott draws attention to Ada Lovelace (1815 – 1852), the female mathematician who developed the first algorithm for computing machines; an idea that was inspired by observing the process of weaving looms.

By weaving VHS tape, Scott creates a black mirror with a pixelated reflection (pixels being the basic unit of image-making in digital media). This rudimentary digital image may be understood as a virtual reality or heterotopia, which simultaneously celebrates and questions technological advancement. Moreover, the disturbed nature of the reflected image is a reminder that perception is, what the artist describes, "a contestable site," open to different interpretations and re-evaluations.

"I have been and always will be a Christchurch Artist. It is the city of my birth and upbringing.
Though I currently reside in Port Chalmers, Christchurch remains ineluctable; Otautahi is tattooed on my skin. An Irish ancestry pervades both maternal/paternal sides of my familial histories, a diasporic and colonial condition.
I have been described as autodidactic, in manner self-educated; a self-taught artist with a professional capacity to breathe."
Photo Credit: Daniela Aebli