Close
Lucy Matthews
Hot Bottle lunch with the Department of Art Relations and Therapy, 2017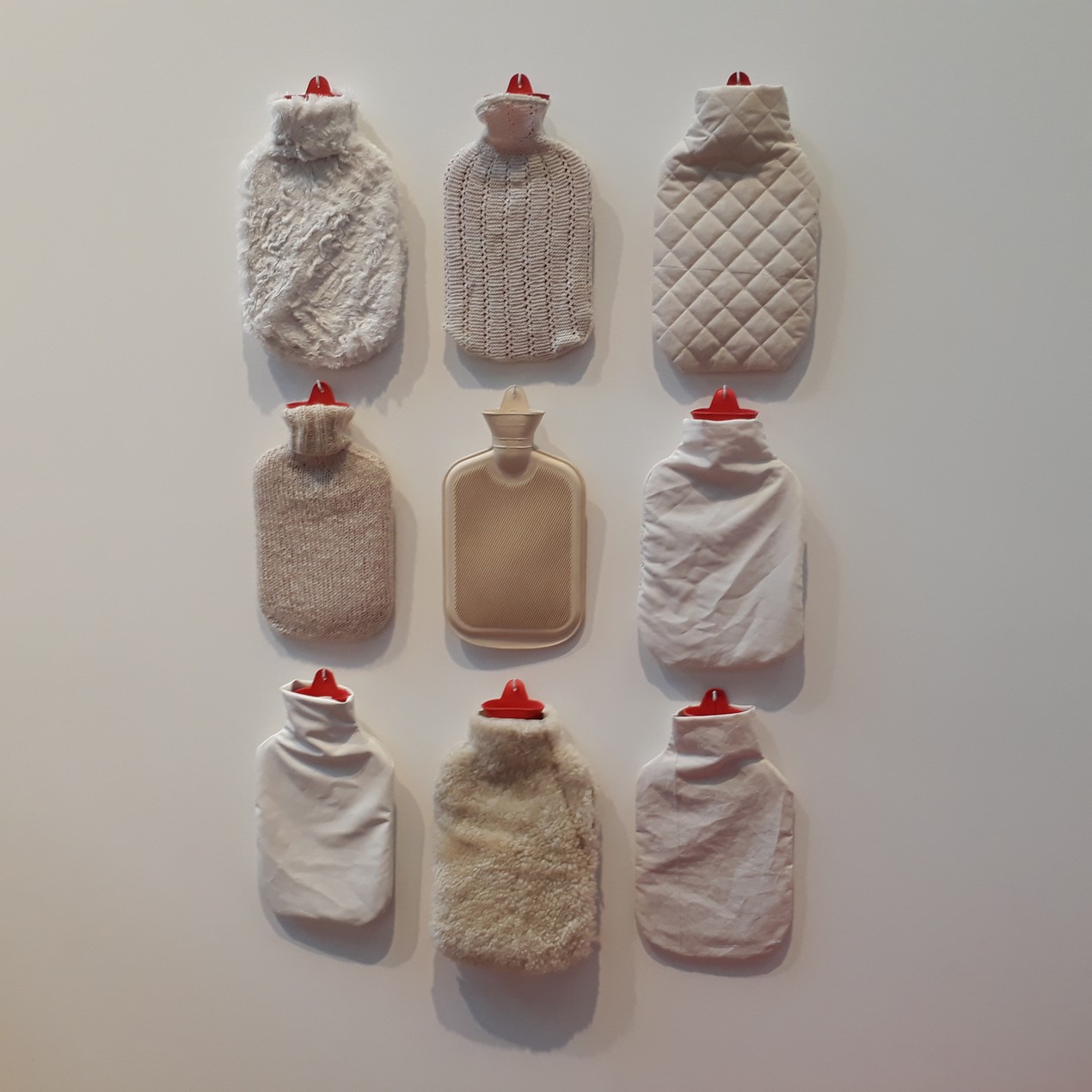 Hot Bottle lunch with the Department of Art Relations and Therapy
The Department of Art Relations and Therapy cares about your experience in the gallery. We aim to ease our clients transition into the gallery space, supporting a relaxed relationship with art practice and works. Research tells us that being physically warm can enhance our capacity for altered perception and generous receptivity, ease anxiety and excessive judging and stimulate a desire to 'let it all hang out'. Using the latest hot bottle research and technology the department offers a nostalgia infused heated core with white cube inspired covers to suit a variety of gallery patrons. During lunch periods the hot bottles will be filled by a specially trained technician to achieve the perfect heat to client ratio.
The Department of ART takes no responsibility for acts of relaxation, friendliness, drooling and nostalgia while engaged in our programme. We ask that the hot bottles come back clean and dry for the next client.
Mind the art with the Department of Art Relations and Therapy
A zen meditation teacher will teach a 20 minute meditation class in the gallery starting at 12 pm. Participants will then be invited to wander around the gallery or engage in collaborative work with Adrienne Milwood.