Close
Cushla Donaldson
Toyota Sprinter Twin Cam, do you Logistics? (a collaborative project between Toyota and General Motors)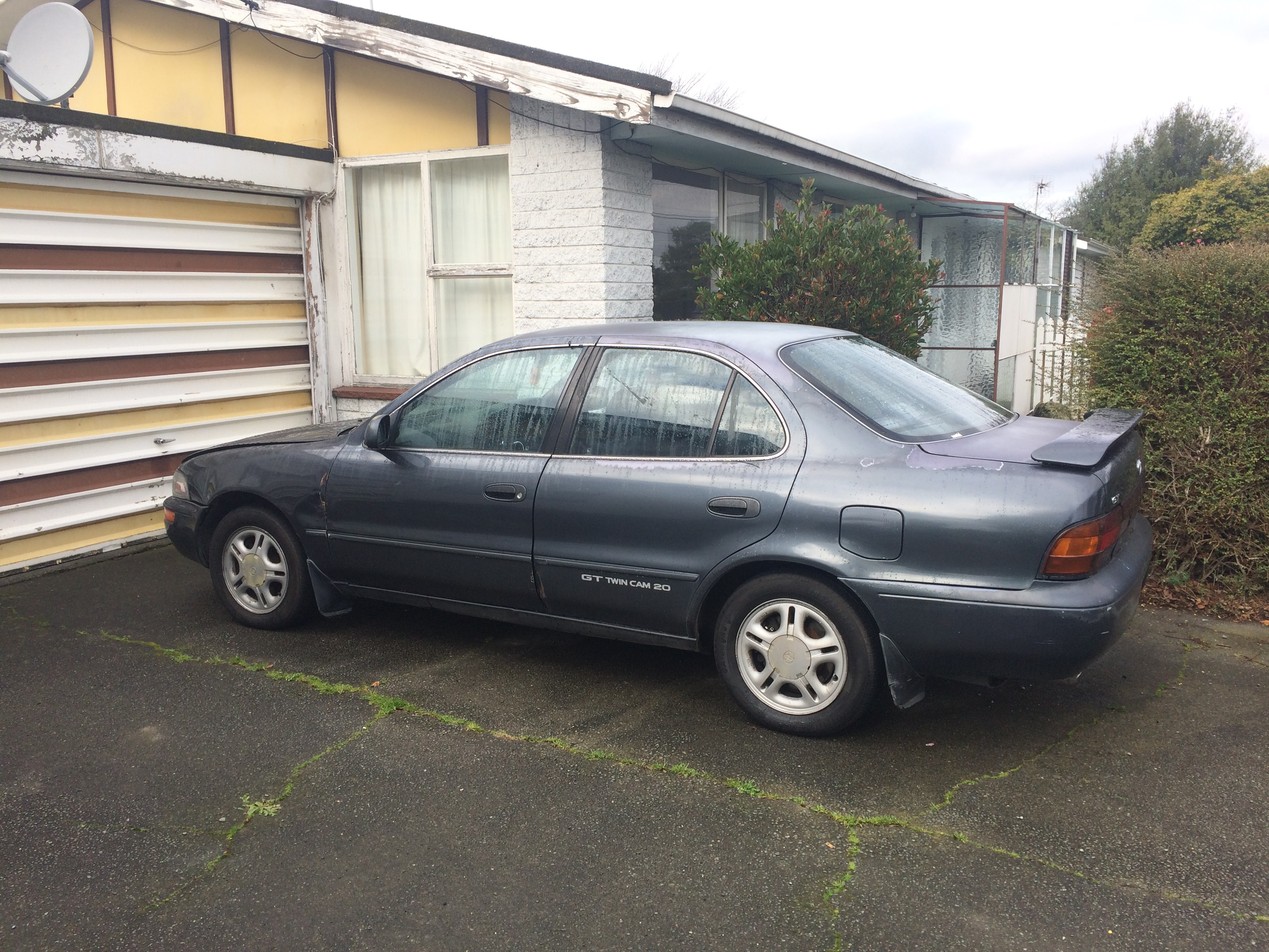 The artist bought a car upon arriving in Christchurch last week. She chose a Toyota Sprinter 1991, a sportier, high-end version of the famed Toyota Corolla. These car were notable for being the prototypes for a collaborative project between Toyota and General Motors between 1984-2002.
It's a great little car. Very reliable. The bodywork is what you would expect of a car this age, but the inside is tidy and has a Pioneer stereo.
Donaldson will be at The Christchurch Art Gallery Te Puna o Waiwhetu and available to show you the car. Test drives possible for serious enquires.
Donaldson will also be making coffee and having a casual chat to potential buyers about Logistics and how they function in contemporary markets.
Please also feel free to PM or post any enquiries or questions on this page. All messages will be answered.
"A real knowledge of supply and movement factors must be the basis of every leader's plan; only then can he know how and when to take risks with those factors, and battles are won by taking risks."
—Napoleon