Close
Tim Knowles
Glacial Creep - Haupapa Tasman Glacier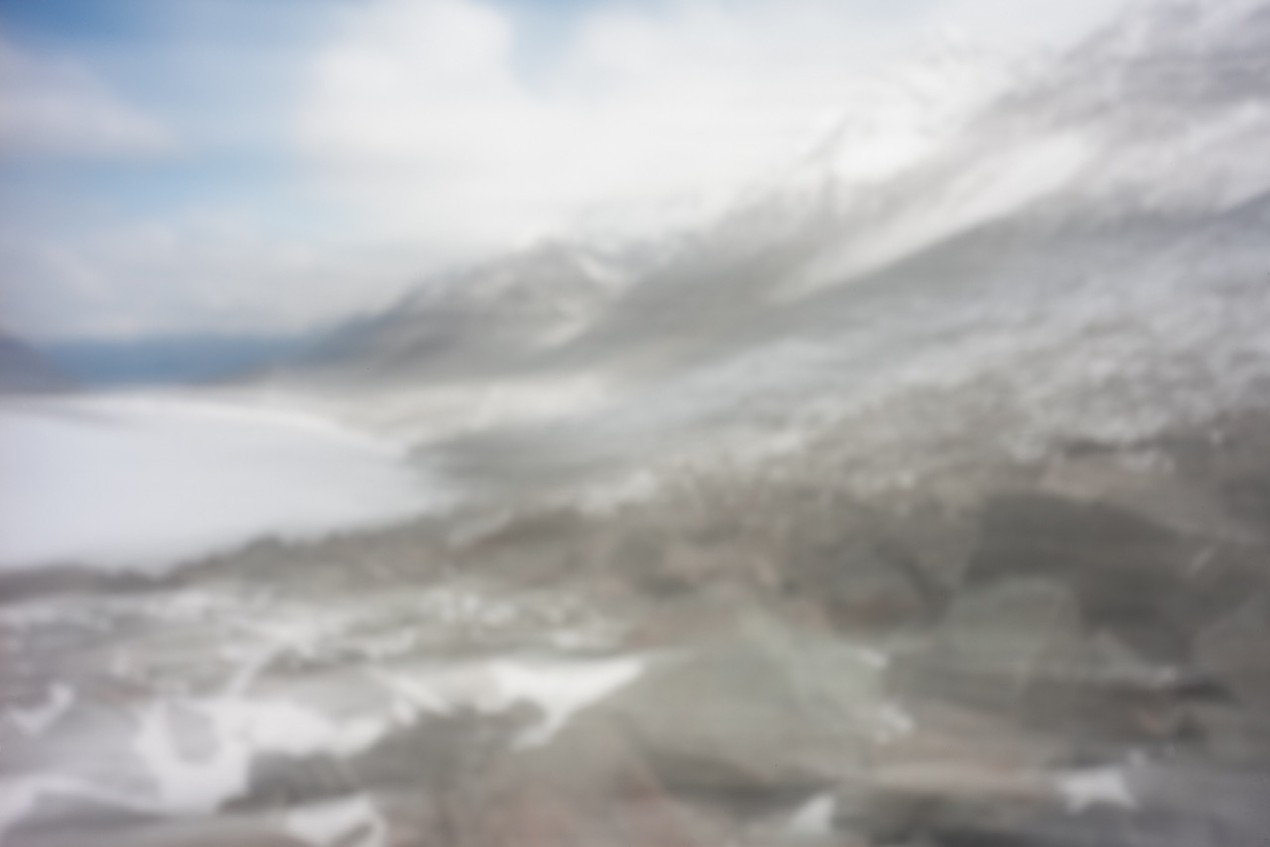 For Precarious Nature, Tim Knowles is creating a new work, traversing down the Haupapa - Tasman Glacier. Formed by layers of snow, which are compressed over thousands of years and driven downward under their own weight, Glaciers are an important component in the global ecosystem, intrinsically linked with the water cycle. Their behaviour influences ocean- atmosphere circulation, sea level, landscape, and climate. In recent years, these rivers of ice have become a key signifier for anthropogenic climate change; glaciers have been documented in rapid retreat worldwide.
Snow falling at the top of the Southern Alps around Aoraki Mt Cook takes around 900 years to traverse down the Haupapa-Tasman - the ice slowly flowing down hill at the same time as it's retreating back up. The terminus is currently estimated to be retreating between 477 - 822 meters per year at the same time as steadily dropping in height. Tim, supported by Mount Cook Glacier Guiding, follows the the glacier's path down the valley, with a customised pinhole digital camera strapped to his chest, capturing images continuously. The resulting slow shifting film documents the changing landscapes as he descends, moving from white expansive upper snow fields, through sculptural forms of the ice falls, over hard ice and onto the moon like moraine covered lower sections.
As in much of Tim's practice, the work is dependent on drawing and chance; the camera capturing the trace of his movements, plots his path down the ice. The images, constantly cross dissolving, create an atmospheric journey through the landscape. This blurred, out of focus aesthetic is reminiscent of moody Turneresque British landscape painting. It has been produced deliberately in stark contrast to contemporary tourist landscape photography, which uses high resolution technology to capture incredible detail and sharpness. The softness force us to look harder, hinting at the intangible relationship we have with nature and the catastrophic effects that are occurring within this magnificent landscape. Perhaps reflecting the death of this and all glaciers, which could be gone from our world soon.