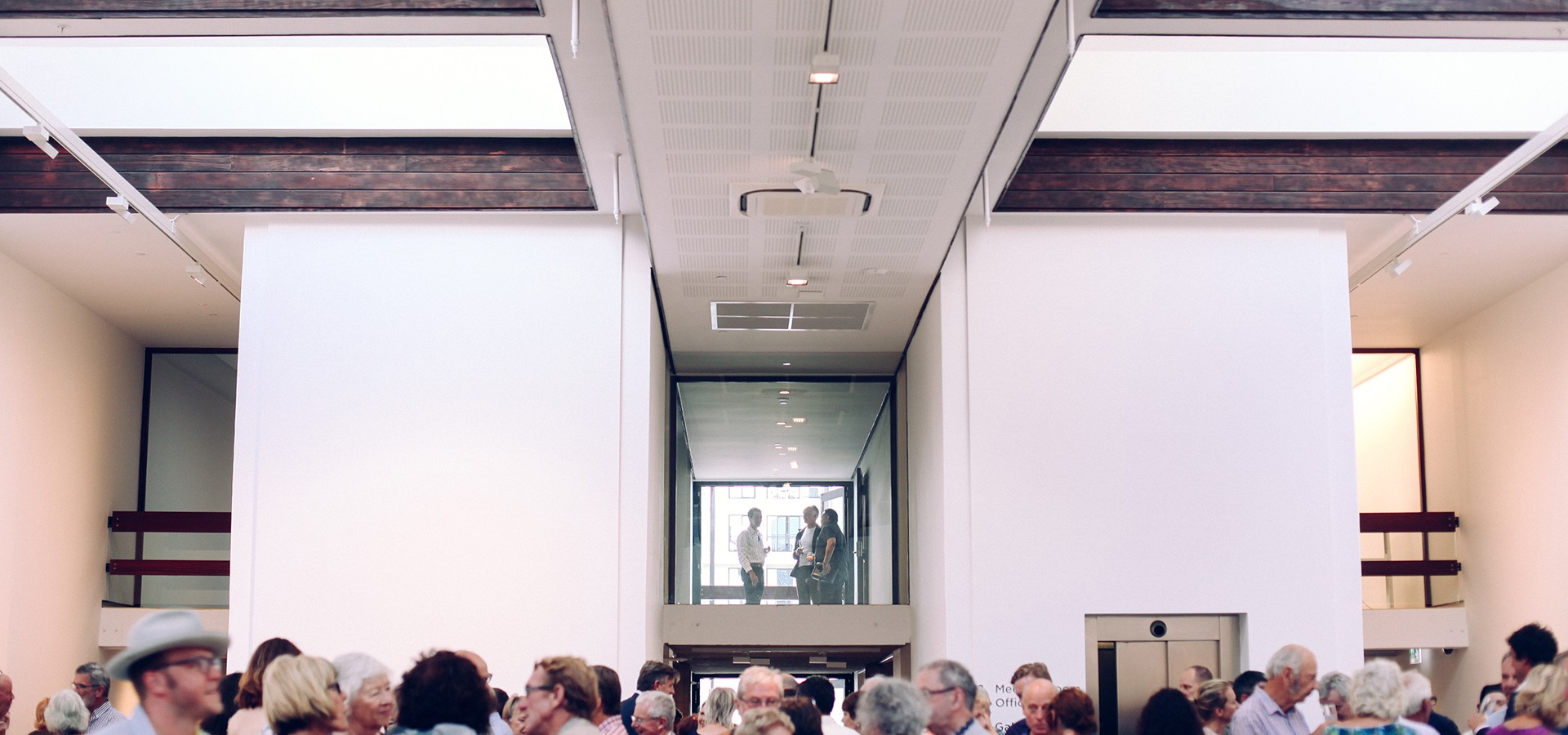 HIRE
CoCA is one of New Zealand's premier contemporary art galleries. It is housed in one of the country's most breath-taking modernist spaces.
The gallery has beautiful and versatile spaces ideal for inspirational and creative events of all kinds; from cocktail parties to board meetings; weddings to fashion shows.
CoCA is a registered charity and all venue hire income directly supports our Programme.
"We used CoCA's North Gallery to host an intimate website launch for around 60 people. The space was perfect, offering beautiful lighting and ambience, and the art installations helped conversation flow. The team were incredibly hospitable and made the whole process really easy. With so many diverse spaces, I can't wait to host another fun and stylish event at COCA"
Rachel Morton
Ruff & Tumble
Ō Raki - Mair & North Gallery
The Ō Raki Mair Gallery is located on the first floor and is the largest gallery space in CoCA. Its high ceiling features 8 dramatic pyramidal skylights that emit soft, natural light. The ascent to the Ō Raki Mair Gallery is via a dramatic concrete staircase and the Ō Raki Mair Gallery flows through to the Ō Raki North Gallery, providing a quieter space for smaller groups to gather. This option provides a versatile venue for larger gatherings.
Please note: maximum capacity is 150 patrons.
243m2
175 standing
150 seated
Ō Papa - Ground Floor Gallery
The Ō Papa Ground Floor Gallery is located on the ground floor, at the rear of the building. The gallery has a discreet, built-in projector screen and audio-visual equipment* making it perfect for a range of events, whether a product launch or a networking cocktail party.
*Available at an additional cost. Please enquire for more details.
Please note: maximum capacity is 70 patrons.
84m2
70 standing
50 seated