Open Late.

50th Anniversary Dinner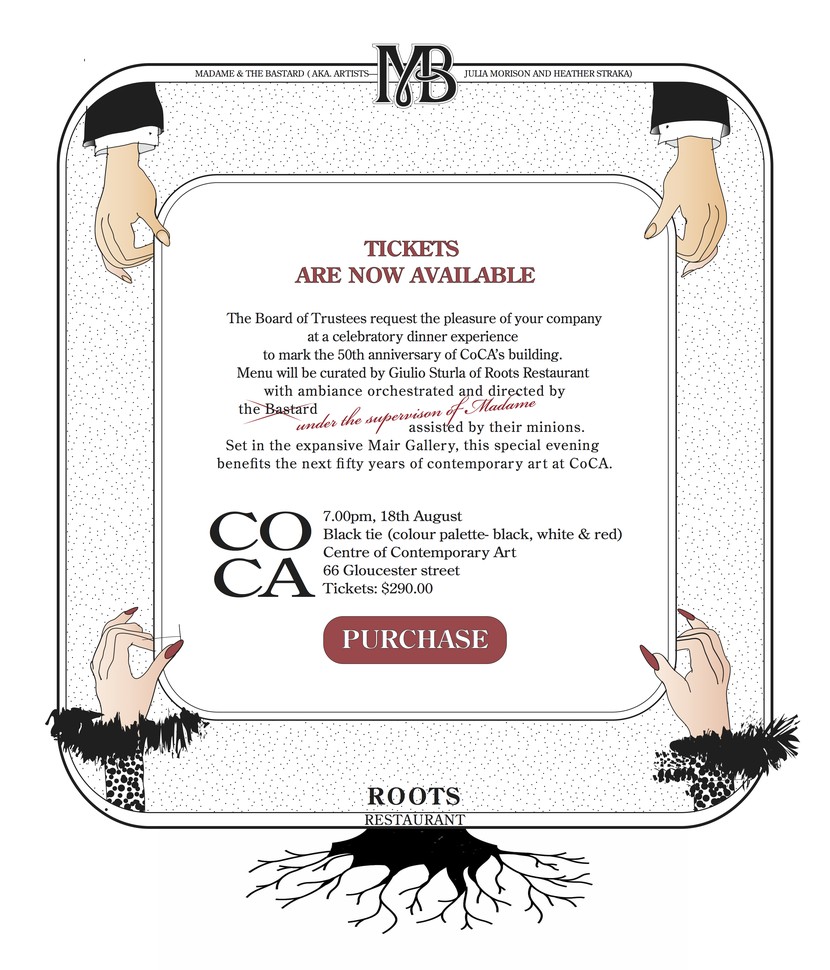 The Board of Trustees request the pleasure of your company at a celebratory dinner experience to mark the 50th anniversary of CoCA's iconic building. Designed as a gastronomical arts experience, the menu will be curated by renowned chef Giulio Sturla of award-winning Roots Restaurant. Ambiance will be orchestrated and directed by Madame and the Bastard (aka. highly regarded artists Julia Morison ONZM and Heather Straka) assisted by their minions – some of Christchurch's most talented contemporary artists.
Set in the expansive Mair Gallery, this special evening will raise funds for the next fifty years of contemporary art at CoCA!
Booking for this event has now closed.