Performance.

Additional Movement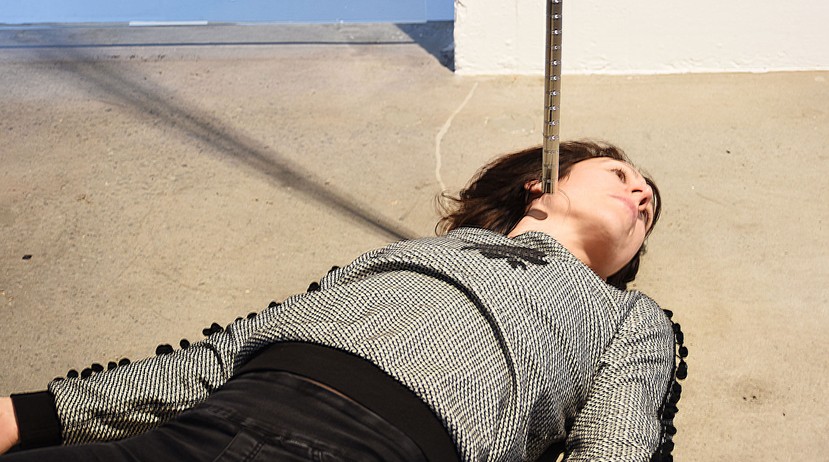 Join Julia Harvie, Josie Archer, and Kosta Bogoievski in the gallery as they perform their choreographic response to Peter Robinson's Fieldwork. Free entry!
Julia Harvie graduated from UNITEC in 2003 with a BPSA in Contemporary Dance. Julia's Practice involves multi-disciplinary collaborations, civic engagement, architecture and improvisation. She tends towards challenging dominant power structures through non-theatrical settings which led to richer consideration of audience perspective, the female body as a powerful political site. Her work has toured throughout New Zealand and has been presented in Taiwan and Australia.
She has been awarded Most Outstanding Performer of the NZ Fringe, Best Dance at the Dunedin Fringe and Listener's NZ Best Female Contemporary Dancer in 2008. Julia has worked for a wide range or New Zealand's foremost choreographers. In recent years she has presented Elephant Skin with Footnote in 2016, Nesticity in FESTA 2016, Democratic Ensemble for CoCA, Xenaxis Oresteia at the Christchurch Arts Festival 2017. She was a guest artist at Dance in Vancouver in November last year and is looking forward to performing in RUSHES at the NZ International Arts Festival.
Josie Archer is a New Zealand choreographer and dancer. Her work has been shown throughout New Zealand and abroad. Her latest work 'Josie's Solo' won best dance at the Auckland Fringe. Her previous work , 'Josie and Kosta's Dance Show', in collaboration with partner Kosta Bogoievski has been performed in Christchurch, Wellington, Auckland (Tempo Dance Festival 2016), San Fransisco, and Seoul (Asia Tri New Wave Festival 2016).
Josie has been an artist in residence at SpaceVac in Seoul, South Korea, Healing Hills Art collective in Morni Hills, India, as well as joining The Body Cartography Project for their residency at the Headlands Center for the Arts in San Francisco.
As a dancer, Josie has worked with New Zealand choreographers Michael Paramenter, Zahra Killeen Chance, and Claire O'Neil. Internationally she has worked with Jennifer Lacey and Wally Cardona, 'The Set Up' (2016 and 2017) in New York and Christine Bonansea, 'Only Human' in Berlin (2017).
Kosta Bogoievski has been working closely with his collaborator, Josie Archer, performing together and making their own work. They presented in the Asia Tri New Wave Festival 2016 (Seoul, South Korea) and were recent artists in residence at the Healing Hills Art Collective 2017 (Morni Hills, India). They have performed for the Busan Metropolitan Dance Company (Busan, South Korea), Jennifer Lacey & Wally Cardona (New York), The BodyCartography Project (San Francisco), and Michael Parmenter (Auckland). Kosta previously worked with Footnote NZ Dance Company (2014 - 2015) and in a co-production between Okareka Dance Company and Auckland Theatre Company (2014).