Artist Talk.

In Conversation: Ana Iti and Daegan Wells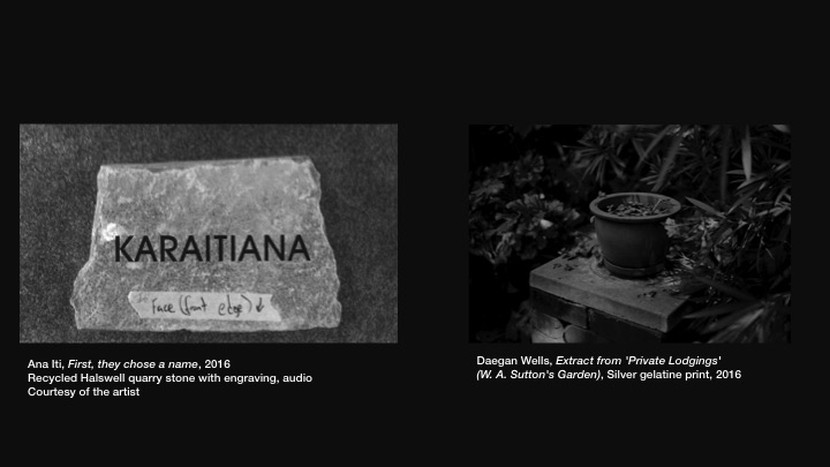 In this short afternoon talk, local artists Ana Iti and Daegan Wells discuss their artworks in Contemporary Christchurch with each other. Both artists take a research based approach to their practices, with a focus on site specificity and uncovering hidden narratives of place.


Meet at the reception desk at 1pm and the group will head to see Ana's First, they chose a name, and Daegan's Sutton's Garden installations in the gallery upstairs.
Free entry.