Children's Workshop.

CANCELLED CoCA Create! Brown and Sticky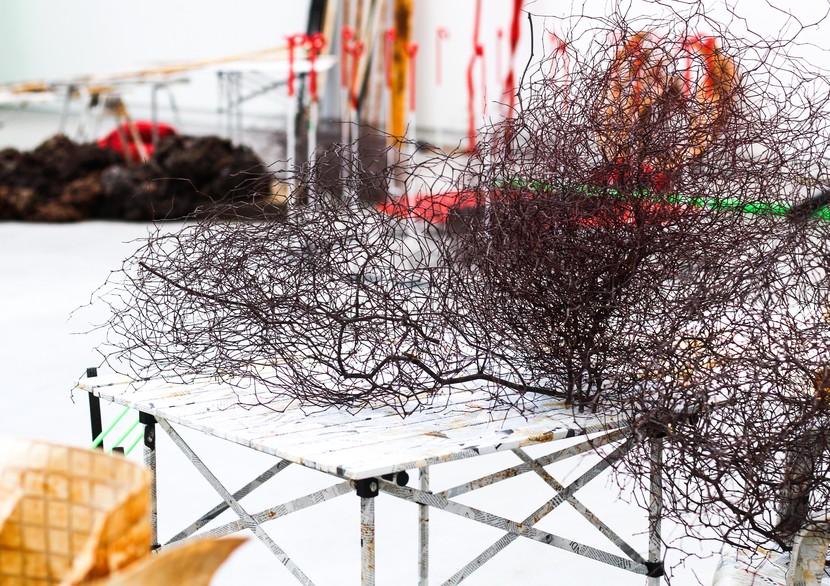 THIS EVENT HAS BEEN CANCELLED DUE TO BAD WEATHER
What's brown and sticky?
A STICK!
Join us for a Pauline Rhodes inspired installation workshop, hosted by artist Gaby Montejo!
The fun will begin at CoCA, where kids will wander through Time Ongoing before heading out on a foraging walk down Cambridge Terrace. The kids will come back to the gallery with their collection of fallen sticks, pebbles and foliage found along the way and build a collaborative Pauline Rhodes inspired outdoor installation, behind CoCA's Ground Floor Gallery. The installation will remain until Time Ongoing closes on Sunday 3rd March.
The workshop focuses on key elements of Pauline's artistic practice such as installation, foraging, working with the land and site-specific art making.

Workshop held on Saturday 23rd Feb, 10:15am to 12pm. Meet at CoCA foyer.
Suitable for ages 7 to 12.
Tickets are $10, bookings are essential! Caregivers are welcome for free.
Please note: This workshop is weather dependent.