Opening.

Chill and Thrills: CoCA's End of Year Celebration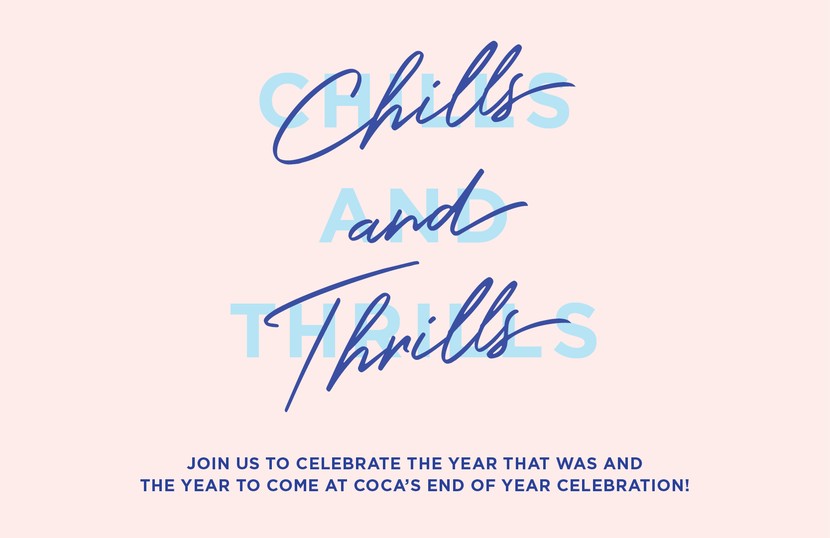 Join us to celebrate the year that was and the year to come at CoCA's End of Year Celebration!

It's been a big 2018 and we'd like to thank you for your support with a party alongside the opening of our Summer Season of exhibitions!

Pauline Rhodes: Time Ongoing
Anne Noble: Phantasm - Discovering Antarctica
The CoCA Associates: Associated
Lawrence English: Antarctic Convergence

Following an ice theme, to tie in with Anne Noble's Antarctica photographs and Pauline Rhodes' environmental practice, Chills and Thrills will offer a DJ set by our very own blle fmme accompanied by Misfit Mod and Instant Fantasy. Ice cold beverages from Three Boys Brewery, catering by Continental, drop-in badge making and Vanilla Ices from Ice Cream Charlie. Come chill with us!

Friday 30 November, 5:30 - 8:30pm
Free entry!