Workshop.

Dr. Sketchy's: Animal Shapes

Book Ticket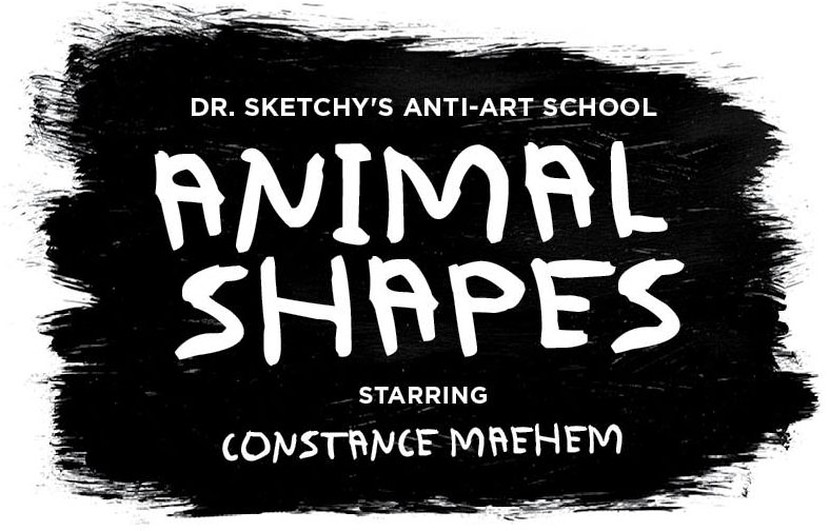 Dr. Sketchy's Anti-Art School is a night of life drawing like no other. It's an evening of drinking and drawing mixed with beastly burlesque.
For this sketchy session, we're going to find out what happens when animals abstract! We're wildly excited because the wonderfully untamed Constance Maehem is our mane attraction. She'll paws for poses, and when she performs, you'll yell yourself hoarse. Tawdry Trainwreck and Rosie Reckless join Constance as your feral hosts. With this mix of critters, there'll be fur flying and feathers preening.
Animal Shapes is being held at CoCA to celebrate the exhibition 'David Shrigley: Lose Your Mind'. David Shrigley is a master of scathing one liners, crudely composed drawings and a creator of strange and amusing objects. Sketchy attendees will be welcome to view the exhibition before the drawing begins. It'll certainly be a room with a zoo!
You need no art koalafications to attend Dr. Sketchy's Anti- Art School. All abilities are welcome. Creative critter dress ups are encouraged – feathered, furry, or fantastically ferocious! Just don't leave a trail of animal tracks (or glitter) in the gallery.
Our sponsors make us purr – Absolution Pierce and Tattoo, Madam Butterfly's Vintage Style Boutique, Gordon Harris Art Supplies, and Gryymstone and Treacle Emporium. Special thanks to CoCA for hosting us, and to exhibition partner, British Council.
First pose at 7.30pm. Doors open from 6.30pm so you can arrive early to explore the exhibition.
R18.
Hoof it to get a ticket.