Workshop.

A Short Run: Lathe Cutting with James Meharry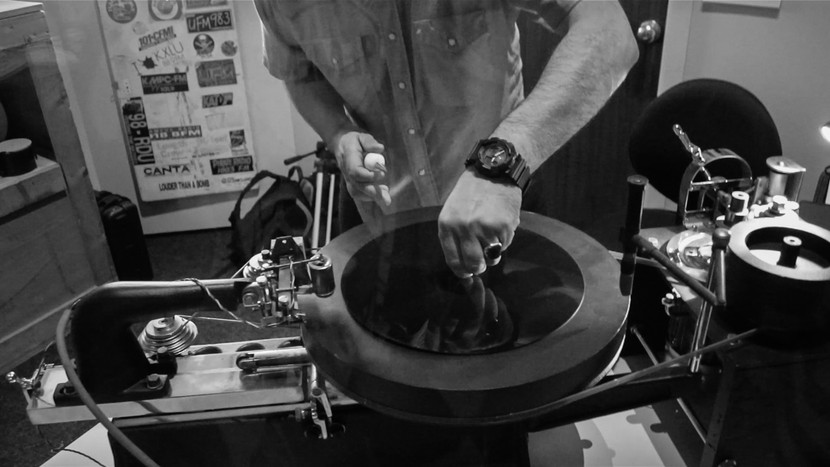 As part of the exhibition A Short Run: A Selection of New Zealand Lathe-Cut Records, a series of gigs and events featuring leading artists in New Zealand's rich underground music scene will take place in the gallery from March to May 2021.
On the 15th and 16th of May we will be hosting a demonstration by James Meharry.
James Meharry presents an in-depth demonstration of his own modified lathe cutting set up. Watch a record be cut in real time while James explains everything that is going on, from input to output and everything in-between.
James Meharry is station director of RDU98.5FM and chair of the Student Radio Network. James travelled from his home in Lyttelton to Hosskirch, Germany to purchase a new T560 record lathe cutter from Souri's Automaten. James returned
home with his set up at around the same time that Ben Edwards and Hamish Thorpe set up their label, Lyttelton Records; and was well placed to cut small editions of records for local artists, including the then relatively unknown Aldous Harding. James, with a background in electronic music production, is constantly modifying and improving his equipment and his records are 'hi-fi' lathe-cuts, achieving a fidelity on par with high-quality pressed vinyl.
A Short Run: A Selection of New Zealand Lathe-Cut Records – curated by Luke Wood, Senior Lecturer in Graphic Design at the Ilam School of Fine Arts – explores the intersection between music and design in the radical margins of New Zealand culture.
A Short Run is developed and toured by Objectspace and The Dowse Art Museum.