Workshop.

A Short Run: Lathe Cutting with Johnny Electric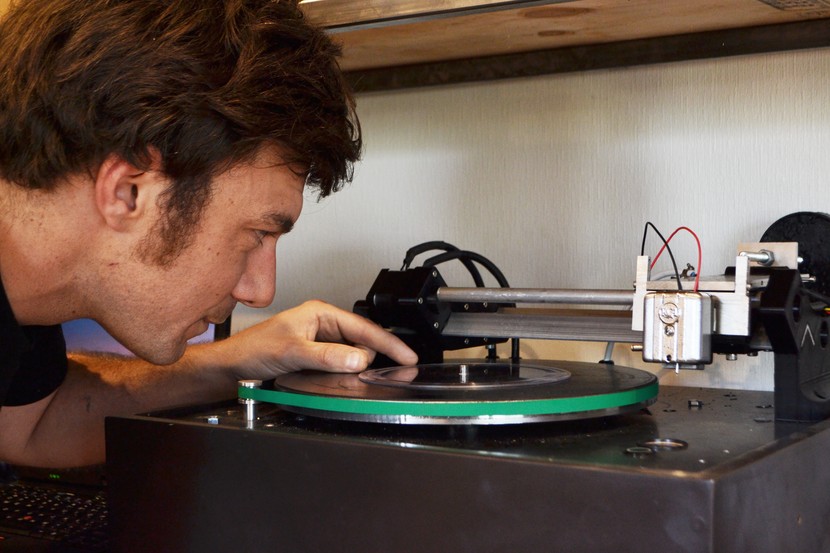 As part of the exhibition A Short Run: A Selection of New Zealand Lathe-Cut Records, a series of gigs and events featuring leading artists in New Zealand's rich underground music scene will take place in the gallery from March to May 2021.
On the 27th March and 17th April we will be hosting Johnny Electric and his lathe.
Bring in your own music on a USB device and Johnny Electric will cut you a one-off 7" record on his own JE-99D record lathe; designed and built locally by Johnny Electric. Max recording time 3:30min, $10.00.
Johnny Electric designed, developed and constructed the JE-98D monophonic lathe-cut record machine in Christchurch.
What do records produced with this equipment sound like? An embossed polycarbonate record can't produce the same fidelity as a pressed, or diamond-cut vinyl record. Due to the limitations of both the cutting head and the material properties of the polycarbonate, the process is not suited for hi-fi stereo recordings. It's better suited for analog sounds, rather than electronic music with a high dynamic range.
A Short Run: A Selection of New Zealand Lathe-Cut Records – curated by Luke Wood, Senior Lecturer in Graphic Design at the Ilam School of Fine Arts – explores the intersection between music and design in the radical margins of New Zealand culture.
A Short Run is developed and toured by Objectspace and The Dowse Art Museum.