Opening.

Kate Unger, Peter Vangioni & Nicholas Keyse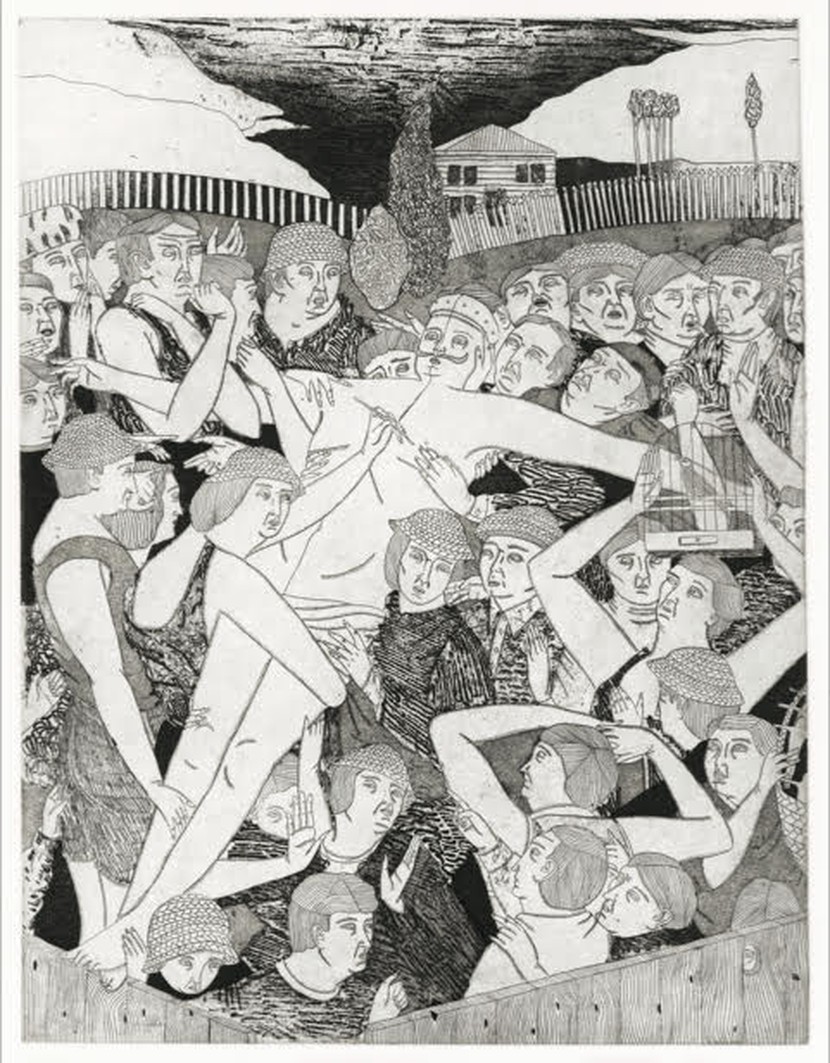 Please join us to celebrate the openings of Kate Unger and Peter Vangioni's exhibition 'KP & WM: The makers behind the artists' in our Ground Floor Gallery and Nicholas Keyse's 'Overshadow' in our Lux Gallery!
'KP&WM: The makers behind the artists' explores the work of two Christchurch printmakers, and friends, Peter Vangioni of Kowhai Press and Kate Unger of Watermark Printworkshop. Working in letterpress and intaglio respectively, both printmakers are heavily embedded in the heart of the Christchurch arts scene, working with a number of New Zealand's most acclaimed artists. The exhibition will celebrate the mastery of their craft and the kinship of the collaborative process, featuring prints made with revered artists including Julia Morison, Jason Greig, Tony de Lautour and Nicola Jackson.
Salt Lane Studios' resident Nicholas Keyse combines his interest in visual anomalies, mathematics and graphic design to create patterns and scenes that gradually reveal themselves when viewed from various distances. He creates each work using a custom-built digital programme, read by a handmade drawing machine which creates each piece from at least 48 hours of continuous drawing.

All welcome - come for the art, stay for a drink!

Friday 5th July 5:30pm - 7:30pm
Ground Floor Gallery, CoCA