Workshop.

Laughter (not) Yoga: A Mother's Day Treat

Book Ticket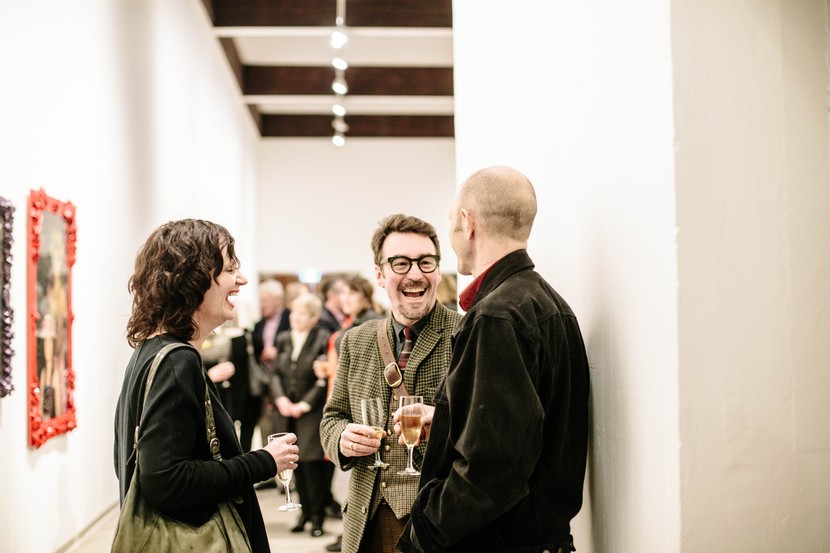 It's often said that laughter is best medicine, so treat your busy mum - or yourself! - to our 'laughter yoga' and wellbeing workshop this Mother's Day.
Your ticket includes:

- wellbeing workshop and 'laughter yoga' with laughter coach Hannah Airey (lycra not required - no actual yoga involved!)

- entry to the David Shrigley: Lose Your Mind exhibition

- coffee and a sweet treat at LUX Espresso
Here's what Hannah says about her workshops: "I outline the health benefits of laughter (physically and mentally), how stress affects the body and how laughter is the body's natural antidote to stress. I will talk about how our negative and positive thoughts affect our bodies and give you tools to change thought patterns and break the negativity bias that we sometimes find ourselves in."
Arrive as early as you like and enjoy the exhibition. Coffee and treats served after the workshop.
Booking essential. No equipment needed, just bring yourself (and maybe your mum...or someone else's).
Ticket prices:
- $35 for you and your mum / $25 for two when one or both are Friends of CoCA

- $20 for one mum who deserves a treat / $15 for one Friend of CoCA