Workshop.

Fresh and Fruity: Empowerment Hui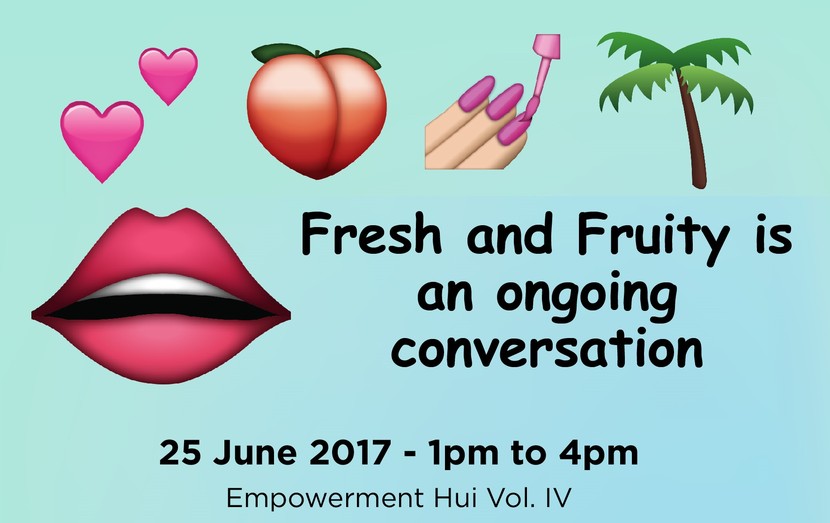 In partnership with START, an organisation that provides support to survivors of sexual assault and trauma as well as their friends and whanau, Fresh and Fruity are shutting down CoCA for the afternoon on Sunday 25 June to run an empowerment hui. This event is part of MAKING SPACE.
First run in Dunedin alongside Dunedin Rape Crisis, the empowerment hui aims to improve support for survivors of sexual abuse. Discussion during the workshop covers disclosures and its emotional effects, how to support someone who has disclosed an experience of sexual abuse to you, bystander intervention, self care, and boundaries. The hui also includes an important open forum discussion to answer questions and address issues.
Fresh and Fruity is an art collective based in Aotearoa and online. Originally based out of a physical studio space in Dunedin, they are known for an arts practice that questions the ethics of the creative industry and highlights issues of sexism, racism, and abuse, provoking the institutions to reconsider their practices and approaches.
This is a koha event, and all profits will go to START.