Toolbox Talk.

Melissa Macleod & Habitat for Humanity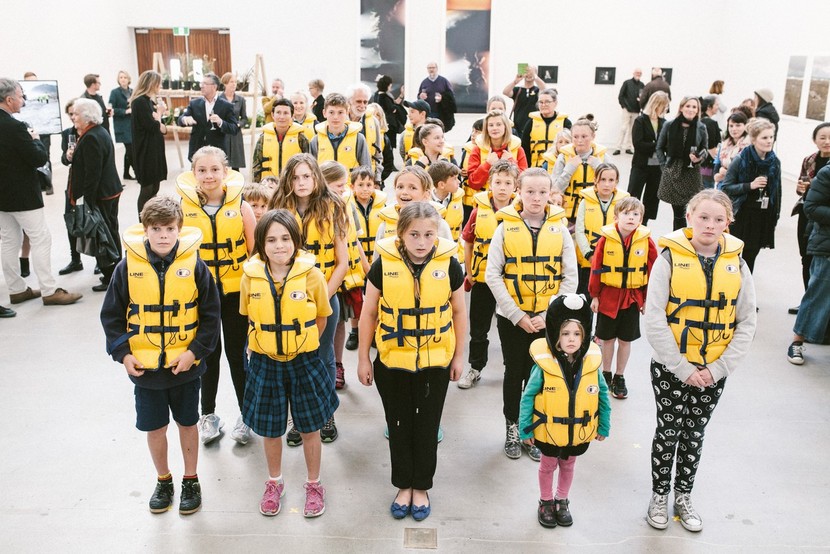 Join us at 2pm for a free talk in the Mair Gallery by artist Melissa Macleod and Habitat for Humanity representative, Peter. Melissa will discuss her works 'Drill' and 'Weight' as part of Precarious Nature, as well as her wider practice's relationship to the sea and East Christchurch. Peter, from Habitat for Humanity, will discuss their engagement with Pacific Communities facing rising sea levels in relation to Melissa's work.

Melissa Macleod (born 1973) lives in New Brighton, Christchurch, and is an interdisciplinary artist working across sculpture and performance. She received her Masters in Fine Arts from Ilam School of Fine Art in 2016. Her recent work examines issues surrounding the Eastern Christchurch community where she lives, and the psychological impact of impending waters.
Worldwide 1.6 billion people live in poor housing conditions. As a result their health is poor, they struggle to pay bills, buy food or afford medical care. For many even the basics of shelter are out of reach. Habitat for Humanity's mission is to give those people a hand up to fill their basic needs for housing. Every year, these houses make a real difference in the lives of those they shelter.