Toolbox Talk.

On Hybridity, human nature and the future of jewellery

Book Ticket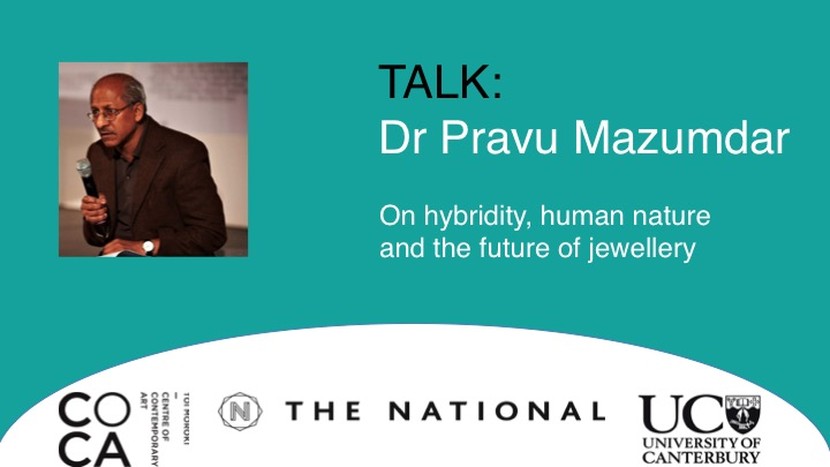 On Hybridity, human nature and the future of jewellery
Visiting international author and scholar Dr Pravu Mazumdar presents a talk On Hybridity, human nature and the future of jewellery:
"There is a certain obsession in contemporary discourses on jewellery towards establishing its identity as an art form with sharp contours and distinguishing it from other forms like painting, sculpture, photography, or elements of popular culture like fashion or designer jewellery. In the process the inherent hybridity of jewellery tends to be obscured. In this context I would like to discuss some basic features of the 'jewellery talk' of our day and introduce the category of hybridity as an instrument for a description of contemporary works and formulating a vision of what jewellery could become, if it would open up towards its transdisciplinary Other."
Dr Pravu Mazumdar
Pravu Mazumdar studied physics in New Delhi and Munich and has a doctorate in Philosophy from the University of Stuttgart, West Germany. He writes in German and English, and his books, which use themes like migration and consumerism to unfold a diagnosis of modernity, are closely connected to French Postmodernism, in particular the philosophy of Michel Foucault. His book on jewellery was published in 2015 under the title: Gold und Geist: Prolegomena zu einer Philosophie des Schmucks ("Gold and Mind: Prolegomena towards a Philosophy of Jewellery"), Berlin: Matthes & Seitz.