Opening.

Mid Century Design & Nicola Jackson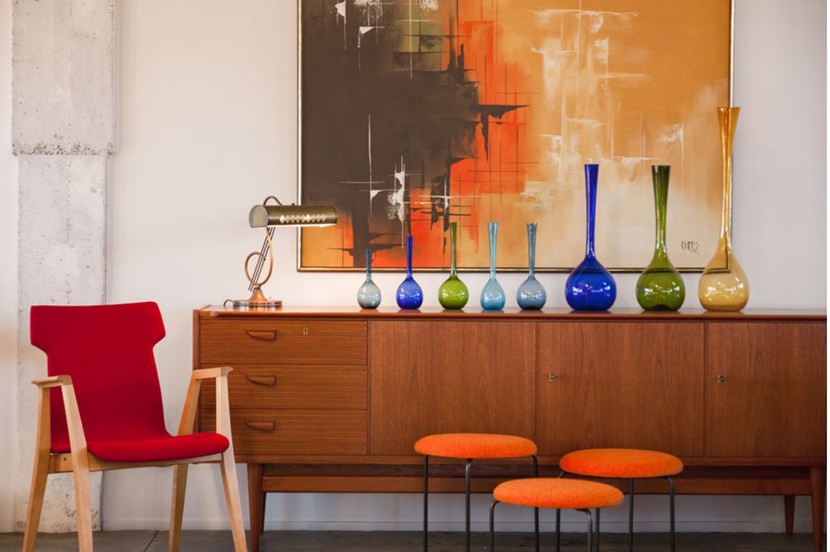 Join us to celebrate the opening of two new exhibitions in the Mair and North Galleries: Mid Century Design: The Morrison Collection and Nicola Jackson's The Bloggs.
Growing up in his father's antiques store gave Ross Morrison an early appreciation for European Antiques and design. Since starting his own business Ross has spent the last twenty-four years sourcing the very best within mid century furniture and design. His expertise and discerning eye have paved the way for his store Mr Mod to become New Zealand's leading specialist in mid century furniture and design. With his son Nico joining the business early last year, they continue to source pieces from around the globe. With a special focus on Italian, American & Scandinavian design from the 1950s- 1980s, this exhibition is the result of one family's passion for design and includes pieces by Charles & Ray Eames, Gio Ponti, George Nelson, Hans Wegner, Alvar Aalto and Arne Jacobsen.
Nicola Jackson has created her own version of an anatomy museum, filling vitrines and cabinets with a range of curious objects and adorning the walls with paintings of inquisitive characters. Interested in the intersections of science, psychology, museology and art history, Jackson's work often has an autobiographical element to it. It is also humanist in nature, being about any old Joe Bloggs.
FREE