Open Late.

Opening: Tiffany Singh & Ria Bancroft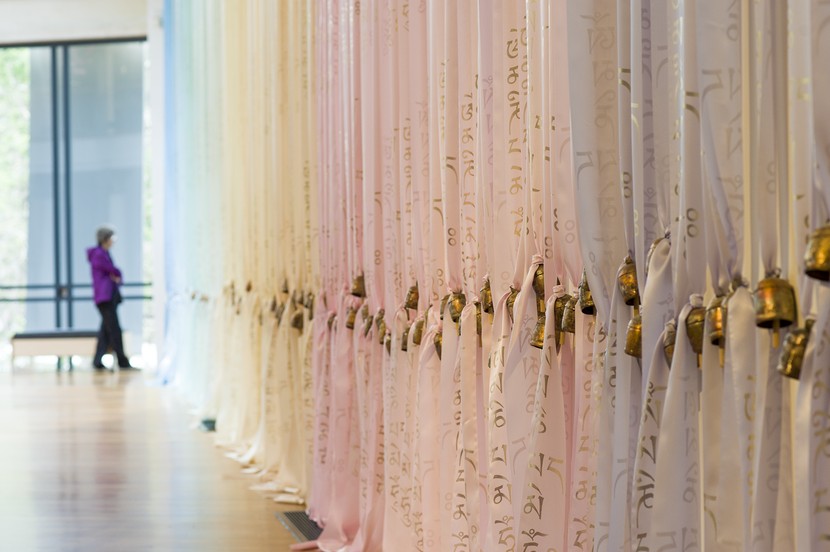 Tiffany Singh's colourful, large-scale installation practice is heavily socially engaged, and the two works presented in A Collective Voice are influenced by the idea that art can inspire and encourage empathy and compassion.
Resurrected from post-quake storage, Energetic Forms is a monumental sculptural wall-work by the late artist, Ria Bancroft, exhibited at CoCA, crates and all, in a celebration of the artist's important contribution to public art in Christchurch.