Youth Night.

Party Funtimes!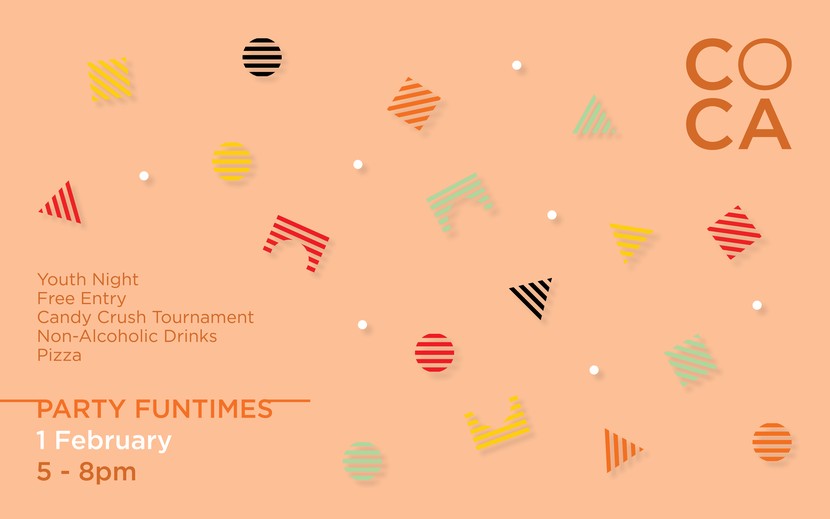 MUSIC! PERFORMANCES! ART! PIZZA! CANDY CRUSH!
CoCA, White Elephant Trust, Qtopia and Bounce welcome you to the 4th Party Funtimes, a FREE event for the youth of Ōtautahi.
Don't miss the opportunity to check out CoCA's current exhibitions, Ruth Watson's Geophagy and Mures, et Terram by Hannah Beehre. There'll be DJs, spoken word performances and a Candy Crush Tournament!
We consider youth to be around 13–25 but if you're not quite in that range and want to come along, please do.
Register your interest via the Facebook event, https://www.facebook.com/events/1865060703785730/.