Curator's Talk.

Post Black curator floor talk: Aaron Kreisler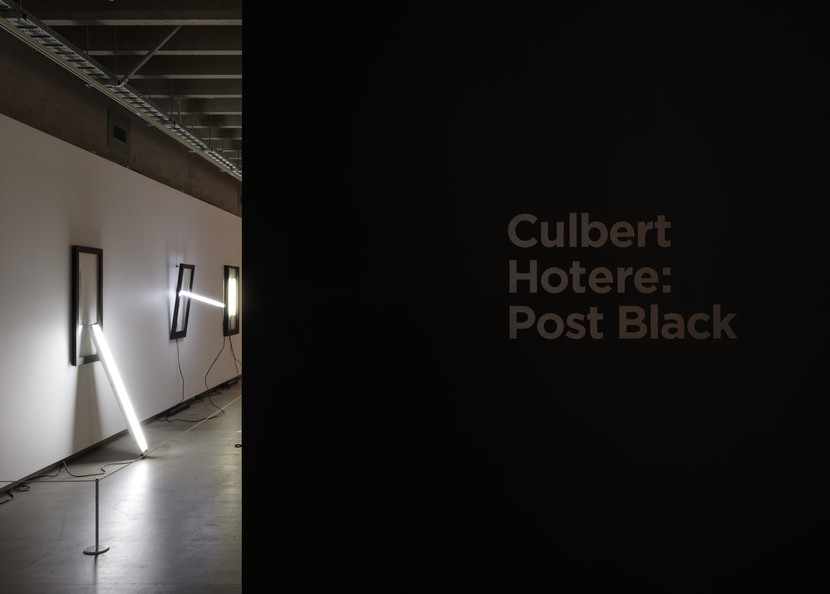 Individually Bill Culbert and Ralph Hotere are widely regarded as among New Zealand's most singular and significant contemporary artists from the late twentieth-century. Join exhibition curator Aaron Kreisler for an informative talk about Culbert Hotere: Post Black.
Kreisler previously curated an exhibition of these artists' collaborative artworks, which toured to Otago and Waikato, but works from this series have never been shown publicly in Christchurch.

Kreisler who is Head of Fine Arts at the University of Canterbury (UC) will talk to the history of this seminal work by Culbert, a UC graduate, and Hotere.

Refreshments and snacks will be on offer during the evening, thanks to the generosity of one of CoCA's regular patrons. Booking is free.

This event is presented as part of the Art About late night in conjunction with neighbouring galleries and art institutions.
Aaron Kreisler is the Head of Ilam School of Fine Arts at the University Canterbury. A former curator at Dunedin Public Art Gallery (2008 – 2014) he produced over fifty exhibitions, including the international projects Artists from Aotearoa/New Zealand (co-curator L. Emmerling, Frankfurter Kunstverein, 2012) and Where do I end and you begin (co-curated with T. Goniwe, R. Hylton, K. Ritter and V. Shivadas, City Art Centre, Edinburgh, 2014). He is also an award-winning arts writer, who continues to do freelance curating, writing and arts focused initiatives.

Culbert Hotere: Post Black is presented in partnership with the University of Canterbury Ilam School of Fine Arts and CoCA Centre of Contemporary Art Toi Moroki.