Performance.

TYPEFACE - Live Tattoo Session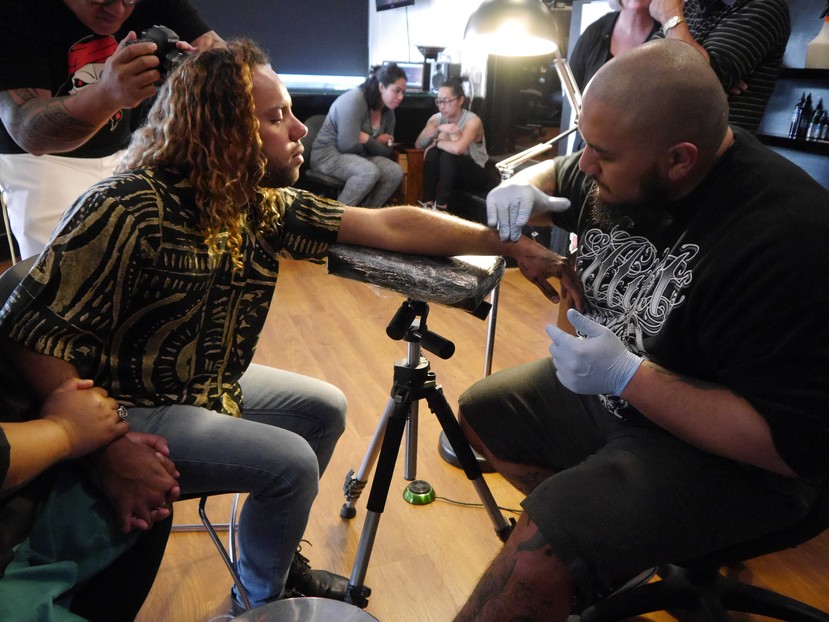 25th February 2017
CoCA Ground Floor Gallery
10AM-4PM
Tattooing as part of Typeface performance, Vaimaila Urale (artist) and Penni Grigg (tattoo artist).
Vaimaila Urale is an Auckland based artist. Born in Samoa much of her artmaking process draws on traditional Samoan elements expressed through digital media and contemporary social art practices.
Referencing early computer image making known as ASCII, Urale explores digital mark making utilising universal computer keyboard characters / \ backslash and forward slash, as well as mathematical symbols < > less-than and greater-than. Using this process, she has designed tattoo's, screen prints, ceramics as well as a large scale public mural.
Vaimaila Urale graduated with a Bachelor of Visual Arts from Auckland University of Technology(AUT) 2010 and received the Head of School Visual Arts award. Her art practice has a strong focus on collaboration and audience engagement . She is known for her work as part of the art collective D.A.N.C.E art club and her involvement with Whau arts festival in Auckland. Her work has been exhibited locally at Dowse Art Museum and Mangere Arts Centre, as well as internationally; at SOMArts, San Francisco, Fei Contemporary Art Center, China and Blak Dot Gallery, Australia.