Paemanu: Nohoaka Toi
Ngāi Tahu Artists in Residence  
Curated by senior Paemanu artists, Nohoaka Toi takes visitors on a journey of Ngāi Tahu visual expression from rock art to the present day. Site-specific works, large-scale projections and sculptural interventions explore whakapapa (lineage), wairua (spirit), and the vibrancy of contemporary Ngāi Tahu visual arts.
Nohoaka Toi involves some of Aotearoa's most significant artists, including Ross Hemera, Areta Wilkinson, Simon Kaan, Lonnie Hutchinson, Peter Robinson, Neil Pardington, Rachael Rakena, Fayne Robinson, Ranui Ngarimu, Nathan Pohio, Louise Potiki Bryant, Martin Awa Clarke Langdon, Kiri Jarden, and many more established and emerging Ngāi Tahu artists.

The exhibition transforms CoCA into a nohoaka seasonal camp, beginning with the artists occupying the gallery prior to the exhibition opening, and continuing throughout — you are warmly welcomed and encouraged to participate.


The Artists

Areta Wilkinson
New Zealand
Areta Wilkinson (Ngāi Tahu – Ngāti Irakehu, Ngāti Wheke, Ngāi Tūāhuriri) crafts jewellery that investigates notions of Māori adornment, juxtaposing colonial material with traditional treasures, embodying the collective in the personal and locating the wearer in their environment.
View artwork

Fayne Robinson
New Zealand
Fayne Robinson (Ngāi Tahu; Kāti Māmoe; Ngāi Apa ki te Rā Tō; Ngāti Porou) is celebrated at home for his wharewhakairo prowess, and internationally for his contemporary carved pieces that reference traditional objects and ideas.
View artwork

Kiri Jarden
New Zealand
Kiri Jarden (Ngāi Tahu – Ngāi Tūāhuriri) is an intermittent practitioner working with words, clay and paint between work, whānau and community. Having studied landscape architecture, ceramics and political science, advocacy and development of arts (particularly in the public realm) are a natural fit, with skills honed through a Winston Churchill Memorial Trust Fellowship in 2010 and more latterly as the Principal Arts Advisor at Christchurch City Council.
View artwork
Kōhatu Mauri
New Zealand
Kōhatu Mauri: tuhituhi o nehera – sacred stone with ancient rock drawing from Takiroa, on loan from Moeraki and Arowhenua Rūnanga and Te Ana in Timaru. Kōkōwai (red ochre) from Matakaea Shag Point and Horomaka Banks Peninsula.
View artwork

Lonnie Hutchinson
Christchurch
Lonnie Hutchinson (Ngāi Tahu – Ngāti Kuri, Ngāti Hamoa) is a multimedia sculptor, who famously employs cut-out patterns to represent indigenous, colonial and women's histories, futures and the spaces in-between. Hutchinson has recently completed two major public works adorning car parks in Manukau City and downtown Christchurch.
View artwork

Louise Potiki Bryant
New Zealand
Louise Potiki Bryant (Kāi Tahu; Kāti Māmoe; Waitaha) is a choreographer, dancer and video artist whose solo and collaborative projects have ranged in scale and scope, each embodying the coordination of many disciplines and featuring her signature fluid style.

Martin Awa Clarke Langdon
Wellington
Martin Awa Clarke Langdon (Ngāi Tahu; Tainui) is a curator and multidisciplinary artist whose work critiques bicultural duality, questioning assumed identities and creating conversation in the space between. Langdon was a finalist in the 2015 National Contemporary Art Award, and is Education Specialist – ECE and Families at the Museum of New Zealand Te Papa Tongarewa, and Co-director of The Roots Creative Entrepreneurs.
View artwork

Nathan Pohio
Christchurch
Nathan Pohio (Ngāi Tahu; Kāti Māmoe; Waitaha) repositions the indigenous experience by reimagining hegemonic histories through photography and alternative cinema. Pohio is Assistant Curator at the Christchurch Art Gallery Te Puna o Waiwhetu, and was a finalist in the 2016 Walters Prize. He was recently resident in Europe, showing at documenta 14 at Athens and Kassel.
View artwork

Neil Pardington
New Zealand
Neil Pardington (Kāti Māmoe; Kāi Tahu – Kāti Waewae) takes photographs that appear to document real spaces, but instead reveal an ever-present faceless otherworldliness. Pardington is also a filmmaker and graphic designer.
View artwork

Peter Robinson
New Zealand
Peter Robinson has been labelled an identity artist: his minimalist painting and conceptual sculptures have borrowed a familiar contact-era palette and have employed tropes to reference biculturalism, but his practice is not static. As with Te Ao Māori, the narrative Robinson's installations depict is ever evolving. Robinson has won prestigious art awards and represented New Zealand at many international biennales.
View artwork

Rachael Rakena
New Zealand
Rachael Rakena (Ngāi Tahu – Ngāti Wheke; Ngā Puhi) has coined the term "toi rerehiko" to describe her moving image practice – often collaborative – which uses digital media to navigate and represent traditional concepts, reflecting the modern Māori experience. Rakena is a senior lecturer at the Whiti o Rehua Massey University School of Art, and has represented New Zealand several times at international biennales.
View artwork

Ranui Ngarimu
New Zealand
Ranui Ngarimu (Kāti Māmoe; Ngāi Tahu; Ngāti Mutunga) was a pupil of Diggeress Te Kanawa, and has woven cloaks for royalty and Olympic flagbearers, co-authored a weaving text, and chaired Te Roopu Raranga Whatu o Aotearoa, the Māori weavers' collective.
View artwork

Rongomaiaia Te Whaiti
Palmerston North
Rongomaiaia Te Whaiti is an artist from Ngāi Tahu (Ngāi Tūāhuriri, Ngāti Kuri) and Ngāti Kahungunu ki Wairarapa. Grounded in a Māori world view, her painting and installation-based practice explore wānanga, as a concept of storytelling and a conceptual space for activating, preserving and cultivating land, people and narratives.
View artwork

Ross Hemera
New Zealand
Ross Hemera (Waitaha; Ngāti Māmoe; Ngāi Tahu) is well known for his mixed-media public works which explore Ngāi Tahutanga through contemporary, modernist interpretations of ancient drawing and traditional design. Hemera has recently retired from his role as Professor of Māori Art and Design at Massey University's College for Creative Arts.
View artwork

Simon Kaan
Dunedin
Simon Kaan (Kāti Irakehu, Kāti Mako) paints and occasionally prints meditations upon the meeting of sky, land and sea, where mohiki motifs float in scapes that also hint at his Chinese whakapapa. Kaan is the Dunedin School of Art Māori student advisor.
View artwork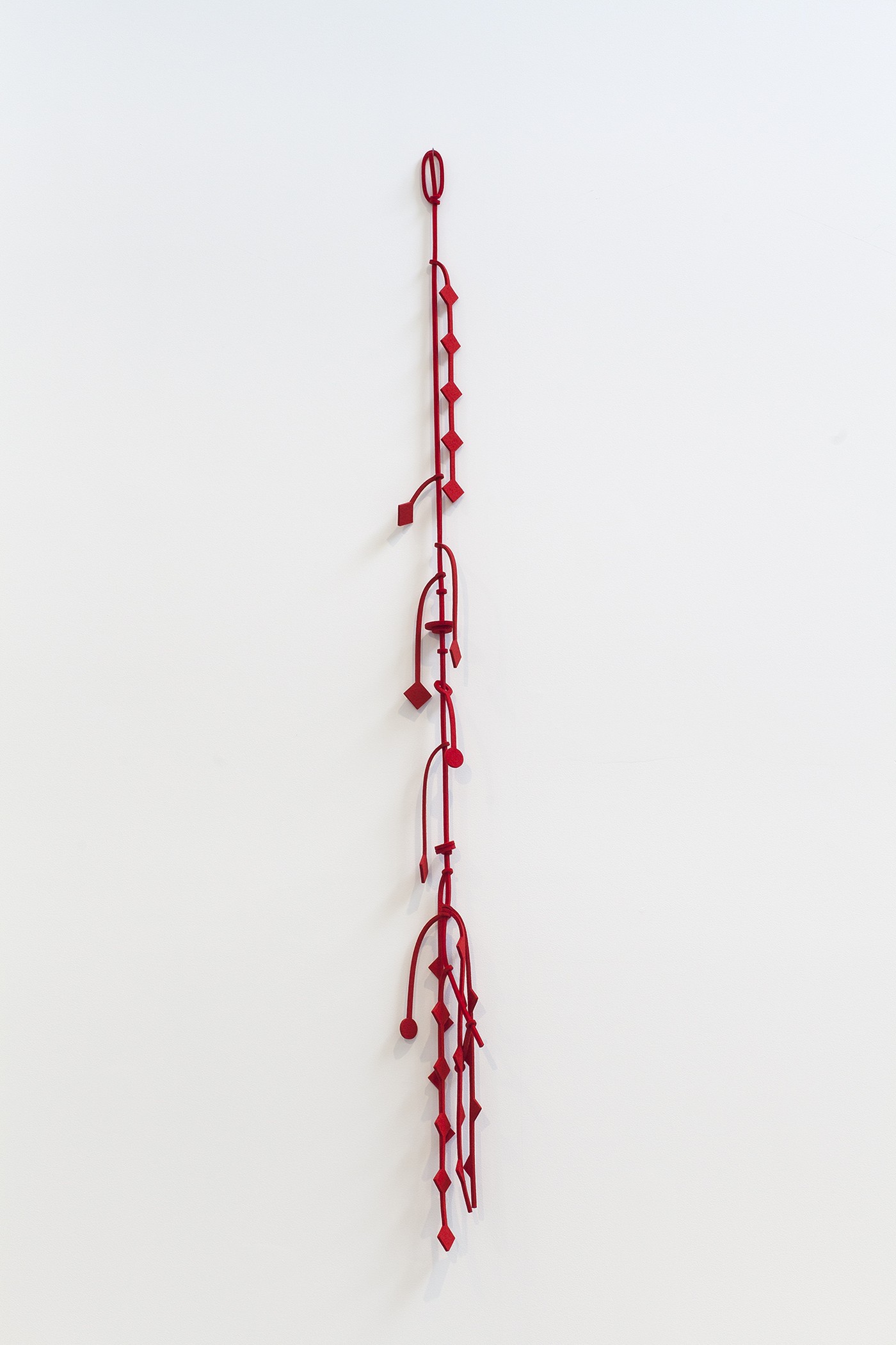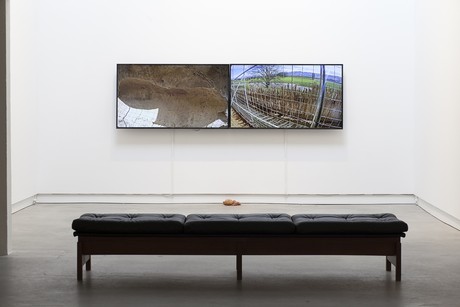 Nohoaka: a shelter from the elements and a haven from which to contemplate the environment. In Ngāi Tahu tradition, a nohoaka is a seasonal camp; an ahikā – a place to light fires; a lay-by between the mountains and the sea; a recess where travellers rejuvenate and take stock; a decorated space to wānanga (discuss, research) where visual, oral and performative knowledge is passed on; a place of whanaungatanga – strengthening family bonds.
Traditional sites of nohoaka are found throughout Te Waipounamu (The South Island). Many are limestone caves with rock drawings, that were overlaid for centuries by Ngāi Tahu tīpuna (ancestors). It is on this foundation that Paemanu Ngāi Tahu Contemporary Visual Arts have situated this exhibition. As the first major group show by contemporary Ngāi Tahu artists in fourteen years, Paemanu: Nohoaka Toi – Ngāi Tahu Artists in Residence, traces its whakapapa (lineage) from these cave drawings to the myriad of contemporary creative practices operating today.
Since late 2016, senior Ngāi Tahu artists have engaged in an intensive series of wānanga to determine the kaupapa (purpose) and curation of Nohoaka Toi. They have conceptualised CoCA as a place of nohoaka, positioning the gallery as a space to be occupied, visited, revisited, and overlaid by contemporary artists in the way their tīpuna occupied nohoaka sites along the motu (country). A houpuni (camp) at the gallery the fortnight before opening saw artists gather to sleep, eat, and live their daily lives on-site, and to produce site-specific drawings, works and texts.
There are opportunities for Ngāi Tahu whānui (broader community) to engage with the works, and explore notions of Takiwā (defined space between points), Tā (to improve, fashion; lead), and Houpuni (to occupy; camp). The exhibition's duration will allow a real-time snapshot of current Ngāi Tahu arts practice to emerge, and lead an inspiring visual exploration of Ngāi Tahutanga (Ngāi Tahu identity) for Ngāi Tahu whānui, and all of our visitors.
--
Nohoaka: He wāhi haumaru he wāhi hei whakaarohia te tai ao. Ka whai i ngā tikanga a Ngāi Tahu he puni wāhanga tau tēnei: he nohoanga ahikā- hei tahu i ngā ahi; he wāhi whakatā i waenganui i ngā maunga me te moana; he wāhi haumaru mō ngā tira haere hei whakahou anō i te wairua; he wāhi i whakapaipaitia-ā-ringa (hei wānanga, hei rangahau) me te tukunga iho o te mātauranga ā-karu; ā-waha me te whakaatu ā-tinana; he wāhi whakawhanaungatanga- he wāhi whakakaha i ngā herenga whānau.
Ka kitea ngā wāhi nohoanga i Te Waipounamu whānui. He maha ngā ana pākeho me ngā tuhituhi o neherā, i ngā rautau maha i tāhia e ngā tīpuna Ngāi Tahu. Nō tēnei āhuatanga kua whai tikanga a Paemanu ngā ringa toi o Ngāi Tahu kia tū tēnei whakaaturanga. He whakaaturanga matua tēnei i ngā tekau mā whā tau, ko Paemanu: Nohoaka Toi- Ngā Ringa Toi o Ngāi Tahu ka whai haere i ngā tikanga whakapapa mai i ngā tuhituhi ana, tae atu ki ngā tikanga o te ao hou nei.
Mai i te mutunga o te tau 2016 kua wānanga ngā ringa toi tuākana ki te whiriwhiri i ngā kaupapa me ngā mahi whakahaere mō 'Nohoaka Toi'. Kua kitea a COCA hei wāhi nohoanga mō ngā tāngata, he wāhi tūtaki, me te tūtakitaki anō hei whai i ngā tikanga o ngā tīpuna, i ngā nohoanga huri noa i te motu. I tū te houpuni i te whare whakaaturanga nei i ngā rua wiki i mua i te rā whakatūwhera, kia huihui tahi, kia noho tahi me te moe tahi, hei oranga whānau, kia tīmata i ngā mahi toi, ngā tuhituhi, ngā mahi hanga toi me ngā tuhinga.
He wāhi whai urunga hoki a Ngāi Tahu whānui ki te mātakitaki me te pāhekoheko ki ngā mahi toi, me te whakahōpara i ngā ariā mō te Takiwā (me tōna āhuatanga) ngā mahi Tā ( hei tarai, hei whakaahua; hei ārahi) me te Houpuni (te nohoanga; te taupuni). Nō te roanga o te whakaaturanga nei ka āta kitea he tirohanga tūturu o ngā ringa mahi toi a Ngāi Tahu o tēnei wā me te whakahōpara i te kitenga ā- karu ko Ngāi Tahutanga (te tuakiri Ngāi Tahutanga) mō Ngāi Tahu whānui me ngā manuhiri katoa.