Conor Clarke: Unchained Melody
CoCA, in partnership with SCAPE, is excited to present Conor Clarke's dual screen video work Unchained Melody in our North Galleries
Named after the Righteous Brothers' hit song, Conor Clarke's Unchained Melody is as full of longing as the lyrics of the original. But, rather than the romantic desire for a lover, the object of fantasy is nature.
Principal Exhibition Partner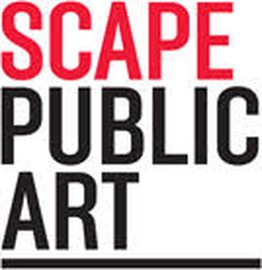 Unchained Melody continues Clarke's long interest in water; especially the clash between the reality of water hard at work in our cities and the persistent idea of nature as elsewhere and sublime. The artwork began as audio, capturing water in motion as infrastructure – the sounds of river outfalls, waterfalls, storm water drains and wastewater systems. In the two accompanying videos water and metal collide. The rapids of a constructed waterfall play across a hand encased in a chain mail glove, while in the other video hands endlessly untangle a series of knotted chains.
Clarke evokes the colonial surveyor's chain, which carved up land for settlers and broke apart traditional links of whakapapa and knowledge. The bundle of chains also pays tribute to the artist's grandmother, recalling the ritual of unraveling and distributing her jewellery collection after her death. Complex and contradictory connections between people, nature and things come to the fore. Unchained Melody calls for "the need to untangle," the artist says, "to unlearn what Romanticism taught us about feeling separate from nature".
Conor Clarke (Ngāi Tahu, Irish, Welsh) works in photography, sound and video. Recent group exhibitions include The Devil's Blind Spot, Christchurch Art Gallery Te Puna o Waiwhetu (2016), (Vol.1) Editionen und Multiples 1985 – Heute, Vexer Verlag Büro, Berlin (2016), Selective Exposure, In-Situ, Christchurch (2016) and Photospace, Wellington (2015) and Typologien, Jarvis Dooney Galerie, Berlin (2014). Her solo exhibition The End of Wordsworth Street was held at the Sarjeant Gallery Te Whare o Rehua Whanganui in 2018. She won Best Series at the Renaissance Photography Prize, Getty Images, London and was awarded the Tylee Cottage artist residency (2017) and Auckland Council artist-in-residence (2015). Based for a long time in Berlin, she has recently relocated to Christchurch. Clarke is represented by Two Rooms, Auckland.