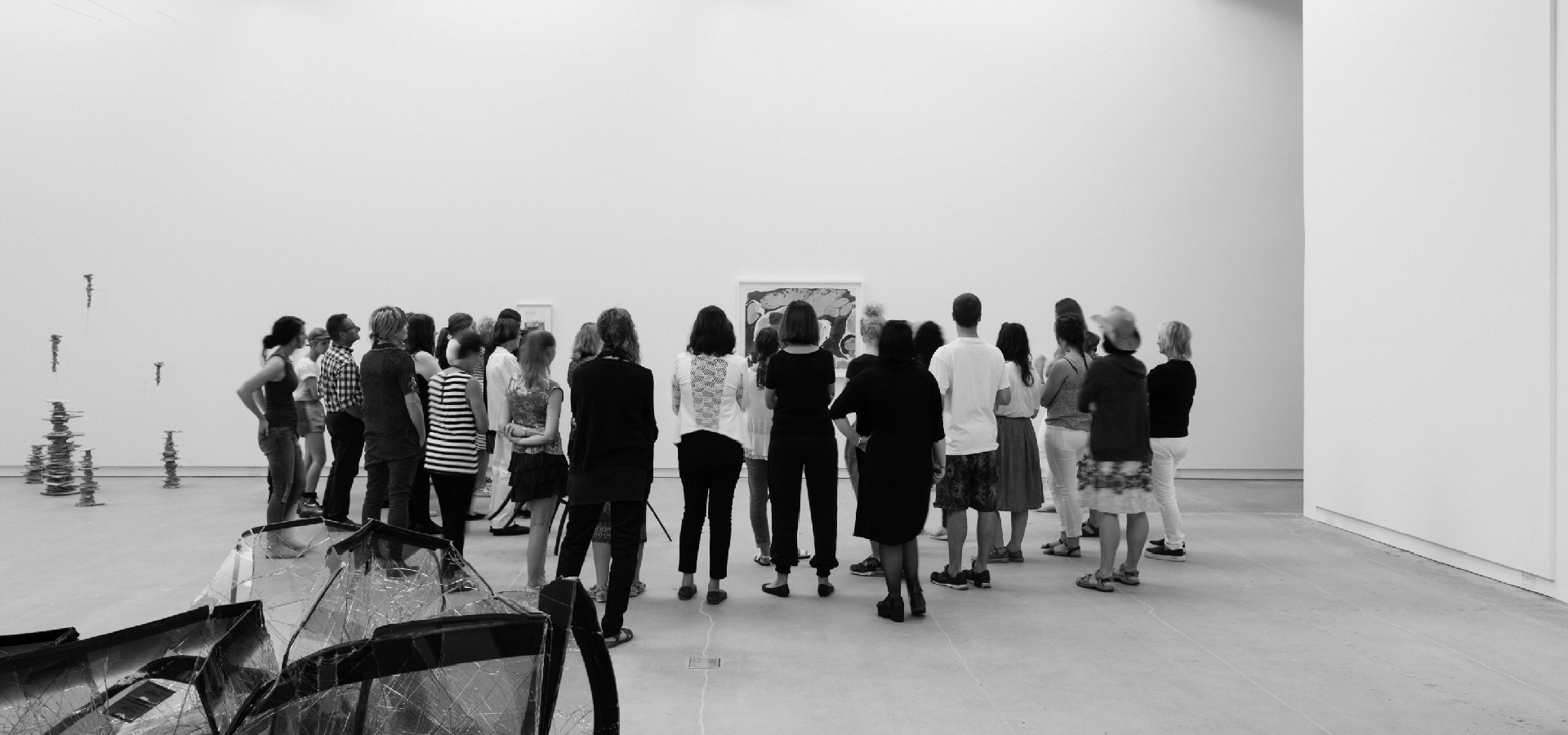 When you support CoCA, you support a resurgent Christchurch where art and culture play a pivotal role.
We provide a vibrant space for contemporary art, with four high quality exhibitions a year. Our progressive programme also features events around the city, to engage with a diverse range of communities.
Let's Collaborate

Be a vital member of our team. As a Collaborator, you help us present contemporary art programmes that enrich and strengthen our community; to commission new work and support leading artists and emerging stars.
How you can collaborate:
Catalyst
A dollar a day helps CoCA to remain accessible to everyone.
Ambassador
Supports public programmes and the commissioning of new work by artists.
Guardian
Helps fund our education and collaborative community programme, which contributes to the wellbeing of people in the city.
Patron
Gives CoCA the ability to plan for the future and develop long-term programmes that genuinely change lives.

Endowment Fund
The CSA Charitable Trust is developing an Endowment Fund with the goal of creating a permanent fund to offer a steady base of operational support for the gallery in perpetuity.
DONATE
Catalyst
$365 per year

Ambassador
$1,200 per year

Guardian
$5,000+ per year

Patron
$10,000+ per year

As a Collaborator donor your contribution is tax deductible. CoCA is an independent charitable trust and all donations over $5 are eligible for a tax rebate.
Let's Be Friends!
Join with other likeminded people supporting CoCA to create a world-class contemporary art programme.
Benefits:

Like all friendships we will tell you good news first and invite you to events. We'll introduce you to our other friends and entertain your children from time to time.


- Invitations to every exhibition opening
- Free entry to pay-to-enter exhibitions
- Discounts for special events and CoCA Create! children's art workshops
- 10% discount on merchandise
JOIN
All donations over $5 are tax deductible
Annual Membership Fee

Young Friend (under 25)
$25
Friend (1 person)
$50

Best Friends (2 people)
$80

BFF (lifetime)
$500 single / $800 double

Corporate Friend
$1000 (under 20 employees)
$2500 (over 20 employees)
Monthly email news: