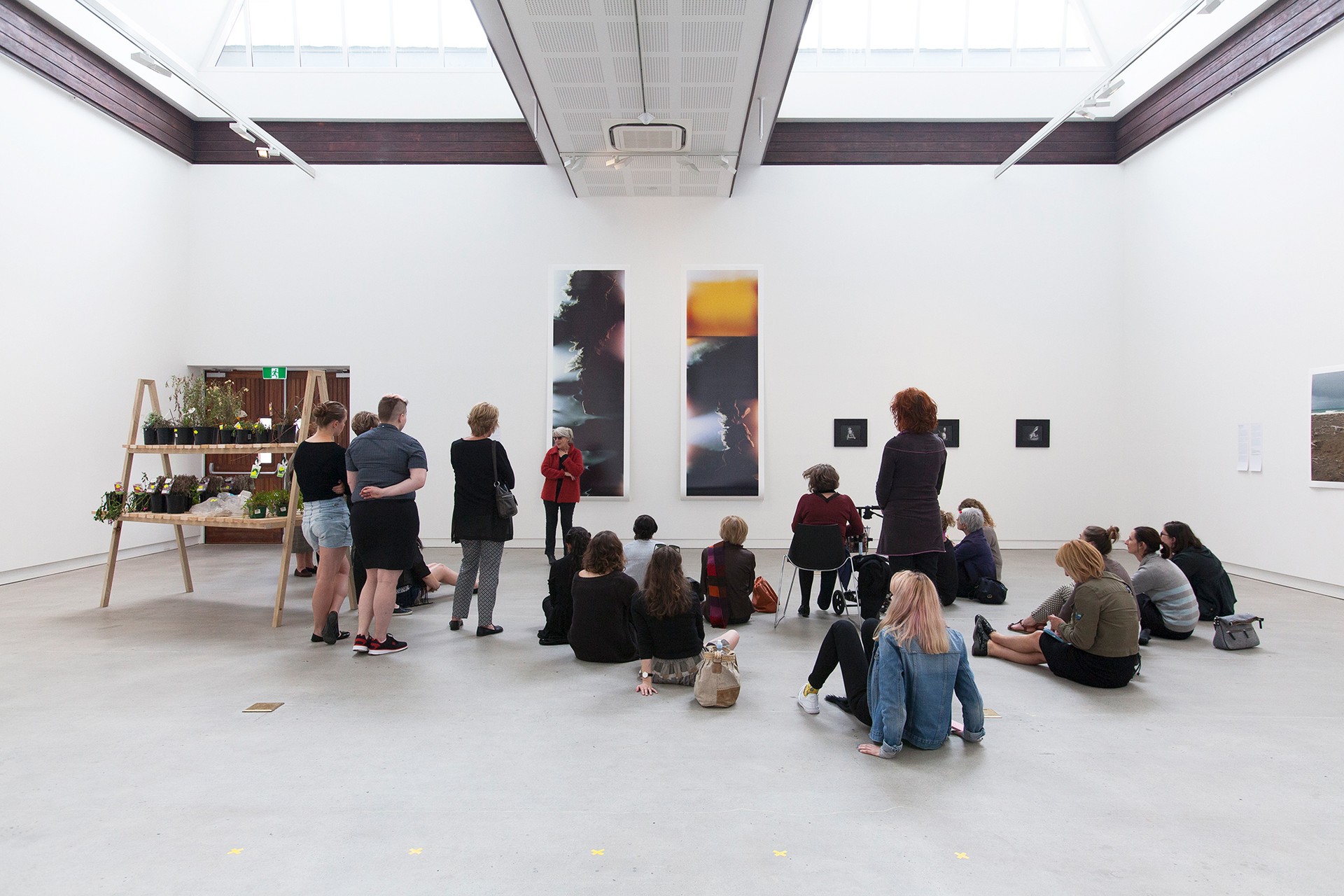 Thanks to our volunteers and interns.
Our work is made possible thanks to a huge team of voluntary staff who work as curatorial interns, assistants and receptionists. As a not-for-profit organisation we rely on the goodwill and in-kind support from the community to produce our exhibitions.
Current interns:
Marlene Braach
Marketing Intern
Current CoCA Volunteers:
Daniela Aebli
Karin Bathgate
Mikayla Begg
Ater Belobeeva
Tamsyn Black
Sarah Bourke
Totty Bowman
Caitlin Bullett
Saskia Bunce-Rath
Alexandra Callaghan
Tracey Campbell
Jacqui Chamberlain
Dee Clarke
Lison Colin
Amy Couling
Saurabh Diwan
Paige Elder
Robyn Entwistle
Hannah Etherington
Nicki Evans
Indira Force
Janneth Gil
Caitlin Grant
Hannah Gray
Umar Green
Karen Greenslade
Clémentine Grelier
Georgia Hampton
Sarah Harper
Bridget Harris
Blair Hoets
Annabel Holland
Samuel Hope
Mariana Jacinto
Katie Johnstone
Orissa Keane
Viv Kepes
Ruth Killoran
Rachel King
Judith Knibb
Berenike Knoblich
June Krairiksh
Karen Lee
Joanne Li
Philip Madill
Kaiwen Mai
Dru Mason
Rilee McGlynn
Helen Moore
Stefania Osella
Anna O'Sullivan
Jacqui Overton
Thomas Penwell
Clara Pichon Riviere
Barbra Pullar
Lee Richardson
Eleyna Rider
Anna Rigg
Bojana Rimbovska
Giada Sami
Brie Sherow
Meredith Sim
Patricia Ann Solis
Chloe Summerhayes
Kylie Thom
Claire Thompson
Jackie Watson
Clara Wells
Katie Wright
Aubrey Xu
Marlene Braach
Jennifer Chen
Dee Clarke
Karen Greenslade
Jude Hancock
Lee Harper
Alisa Hoffmann
Angus Hunt
Mariana Jacinto
Orissa Kaene
Viv Kepes
Rachel King
Judith Knibb
Ali Maginness
Dru Mason
Michael Mautner
Stein Myint
Thomas Penwell
Milena Petrovic
Barbra Pullar
Bettina Schaufele
Claire Thompson
Shengnan Xu

Past CoCA Interns:
Bojana Rimbovska - Curatorial Intern; Performance Series 2016-17 & Season 2 2017
Bridget Harris - Curatorial Intern; Performance Series 2016-17 & Season 2 2017
Karin Bathgate - Curatorial Intern; David Shrigley Public Programming 2017
Lison Colin - Curatorial Intern; Season 2 2017
Alexandra Callaghan - Curatorial Intern; Season 2 2017
Eleyna Rider - Curatorial Intern; Season 2 2017
Lesley Fitzgerald - Curatorial Intern; Season 2 2017, Marketing Intern
Aisha Ah Mu - Curatorial Intern; Season 2 2017
Ater Belobeeva - Coordination Intern, Curatorial Intern Season 2 2017, Marketing Intern
Alex Olsen-Smith - Marketing Intern
Dee Clarke - Marketing Intern
Joanne Lee - Marketing Intern
Mariana Jacinta - Marketing Intern
Lucy Ovenden - Curatorial Intern; Precarious Nature 2016-17
Mikayla Hubert - Curatorial Intern; Precarious Nature 2016-17
Jason Huang - Curatorial Intern; Precarious Balance, and CoCA Relaunch 2015-16
Bryany Joslen - Curatorial Intern; Precarious Balance, and CoCA Relaunch 2015-16
Audrey Baldwin - Curatorial Intern; Precarious Balance, and CoCA Relaunch 2015-16
Aimee Shaw - Gallery Intern; Season 1 & 2, 2016
Rachael Paintin - Curatorial Intern; Public Programmes and Design, Seasons 2-4 2016
Indira Force - Curatorial Intern; Public Programmes, Season 3-4 2016-17
Anne Catherine Berrut-Marechaud - Marketing Intern, Season 3 2016

Image: Volunteers attending a talk by Anne Noble as part of exhibition training for Precarious Nature, 2016.
Vacancies
Gallery Assistants
We are looking for enthusiastic and friendly voluntary staff aged 16 and over to assist us with a wide variety of tasks at CoCA Toi Moroki. As a member of our team of volunteers you'll primarily be the friendly face greeting our visitors at reception. This role includes front-of-house and administrative duties, fielding general enquiries, gallery minding as well as giving exhibition tours (optional). There are also opportunities to get involved with hosting after hours events, to help artists with the production of their works and to gain hands on practical experience during installation/deinstallation of exhibitions.
You don't need gallery experience or indepth knowledge of art necessary - reliability, a willingness to learn, as well as a love of art and communicating are key attributes.
Our cohort is hugely varied, from highschool students to retirees, from artists to accountants and scientists - we're a friendly bunch and welcome your unique perspectives. We also welcome those on working holiday visas - conversational English is required, but you're welcome to speak your language to our guests from your part of the world. So if you're 16 or over and want to be part of our CoCA Whanau, get in touch!
Ideally, we request that you commit to one shift per week of 3.5 hours. CoCA is open Tuesday - Sunday, 10-5pm, and most shifts are within these hours.
If you have extra time, you can also opt to be on-call and / or assist at public events.
Benefits:
Hands-on experience working in a contemporary public art gallery
Volunteer training sessions
Exclusive Volunteer talks with curators and artists in our exhibitions
Free attendance to CoCA Events
Free yearly membership to CoCA after 40 hours of volunteering
Gain valuable skills in gallery management and customer service
Make connections with likeminded arts lovers and organisations
You will also receive a comprehensive induction, three-monthly exhibition briefings from the curator, and acknowledgment on our website.
To apply, follow the link below!
APPLY
---
Internships
No current vacancies – Subscribe to our e-news and follow us on Facebook and Instagram for vacancies

We offer unpaid part time internships in several areas of public art gallery work.
Curatorial and exhibition development
Communications and marketing
Business development and fundraising
Gallery, exhibition and events management.
Our internship programmes are part time and negotiable basis to meet the needs of the project.
Please email us your CV and proposal.
"Having an opportunity to actively participate in researching, organising and delivering the exciting programme for CoCA has been an amazing experience."
– Audrey Baldwin