Workshop.

CANCELLED: Kai & Kōrero: Te Tiriti o Waitangi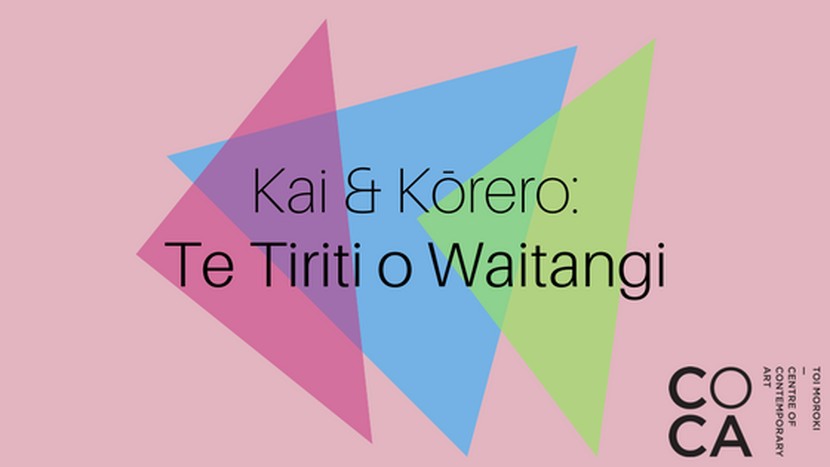 CANCELLED: Due to a whānau illness, our faciliator Isla is unable to make this event. We will still be sharing kai and very informal kōrero with any who wish to join us.
Artist Isla Reeves will facilitate a Waitangi Day discussion in conjunction with CoCA. This event has been formed so as to honour the significance of what Waitangi Day means to the young, indigenous members of the Ōtautahi arts communities.

With a line up of performers, writers, artists and musicians, we will be discussing the value of Te Tiriti to our society, how this resonates with our individual views of Te Ao Maori within our art, and in turn, how this registers within a Pakeha context.

You're invited to join us from 12 noon for shared kai and kōrero. You're also welcome to remain at CoCA for the afternoon workshop with RikTheMost (please click here for details).
You can let us know you're coming via https://www.facebook.com/events/1899616373682481/
--
Isla Martin was born and raised in Ōtautahi, Aotearoa, although her family stem back to places like the Whanganui river, the Azores, South London and Italy. Isla wants to live in a world where even injustice is fought with peace, and a nation in which Te Ao Maori thrives and heals our people. By day, Isla works for Specialist Mental Health Services and as a Support Worker in a primary school. By night, she's a poet and musician - placing second in Christchurch at the Regional Poetry Slam, and first in Christchurch for the Under 25's slam.
Isla has collaborated with organisations such as Chch Art Gallery and CoCA, and has performed on stages all over the country. However first and foremost, Isla aims to help those suffering with mental illness (as she has herself) in an inpatient setting.
She lives by the quote of her whanau - Ko au te awa, ko te awa ko au. Ko au te ngahere, ko te ngahere tatou katoa - I am the river, and the river is me. I am the forest, and the forest is everybody.