Close
Patricia Parkin, Annemieke Montange, Oscar Bannan, Neil MacLeod, Jennifer Katherine Shields, Audrey Baldwin
Cardboard Confessional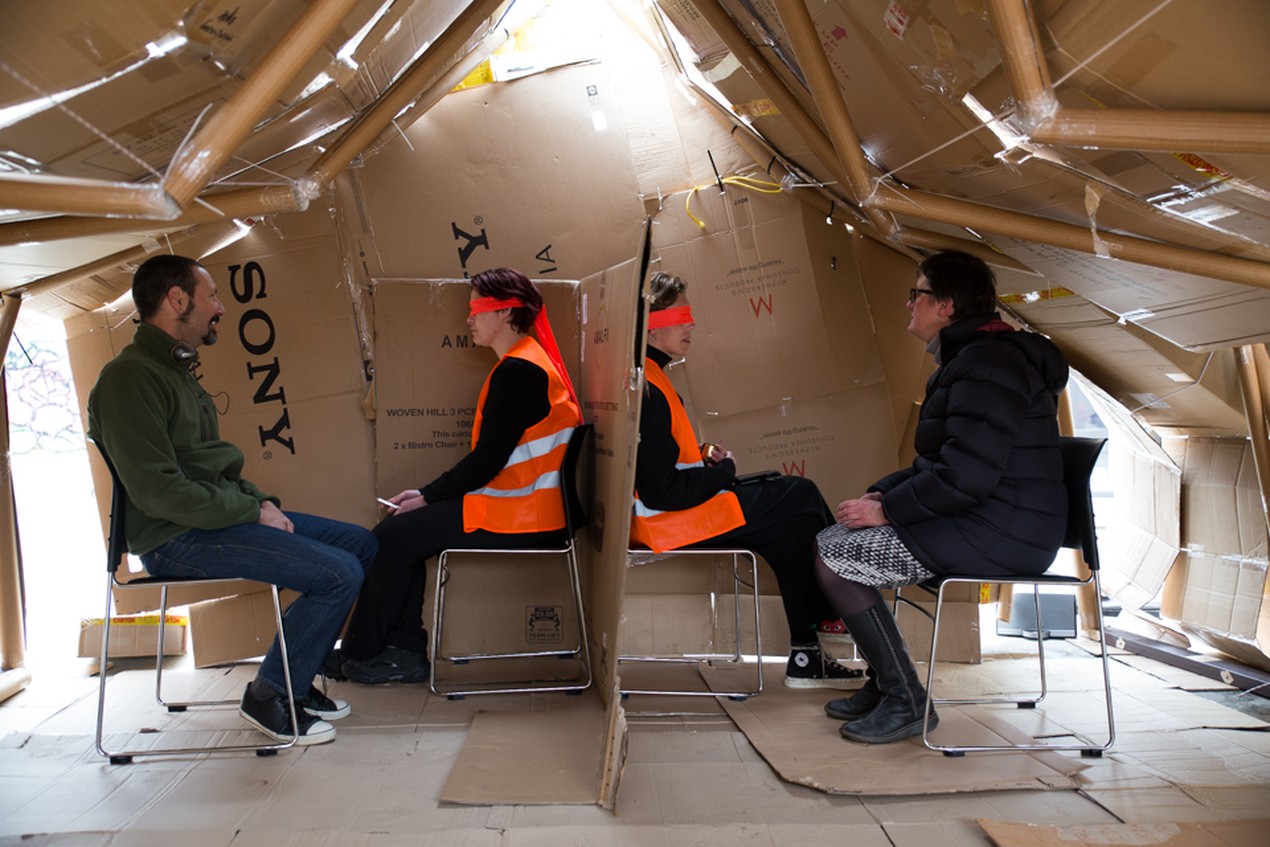 CARDBOARD CONFESSIONAL
Audrey Baldwin, Oscar Bannan, Bridget Harris, Neil MacLeod, Annemieke Montagne, Patricia Parkin, Jennifer Katherine Shields
This is a space where we invite you to confess, not your sins, but your frustrations.
We invite you to vocalise, exorcise and recycle your woes into a collaborative community artwork.
Better out than in! Frustration is not a sin!

For three weeks in September, this group of young artists workshopped with Audrey Baldwin to design and construct a Cardboard Confessional – a performance piece that focuses on the identity of being a Christchurch citizen and the fragile nature of the city.
Cardboard Confessiona, made in Spark Park, 91 Hereford Street, Saturday 24 September 2016. The artwork is a place to vent frustrations and a space for critical thinking about the rebuild. The public are invited to participate - this can range from retelling every day inconveniences of daily life in Ōtautahi, to the confession of a bad deed or experience.
The performance consisted of two acts: act one being the physical construction of the confessional, handmade by the group out of cardboard; a nod to the cardboard cathedral, the temporary nature of inner-city Christchurch and the need to find DIY solutions within communities. Act two - the actual confessions taking place, as audience members walk into the structure and speak anonymously with members of the group to share their confessions.
With thanks to Life in Vacant Spaces, Christchurch City Council, and White Elephant Trust for making this artwork possible.